Wirklichkeit Books, founded in 2019 in Berlin, publishes books to find words, images and actions for a new actuality. The catalogue includes titles by young artists side by side with historic positions relating to poetry, play, language, art. Publishing is understood as an experimental and joyful act that engages with the travel of ideas and is seen as a way of creating Wirklichkeit.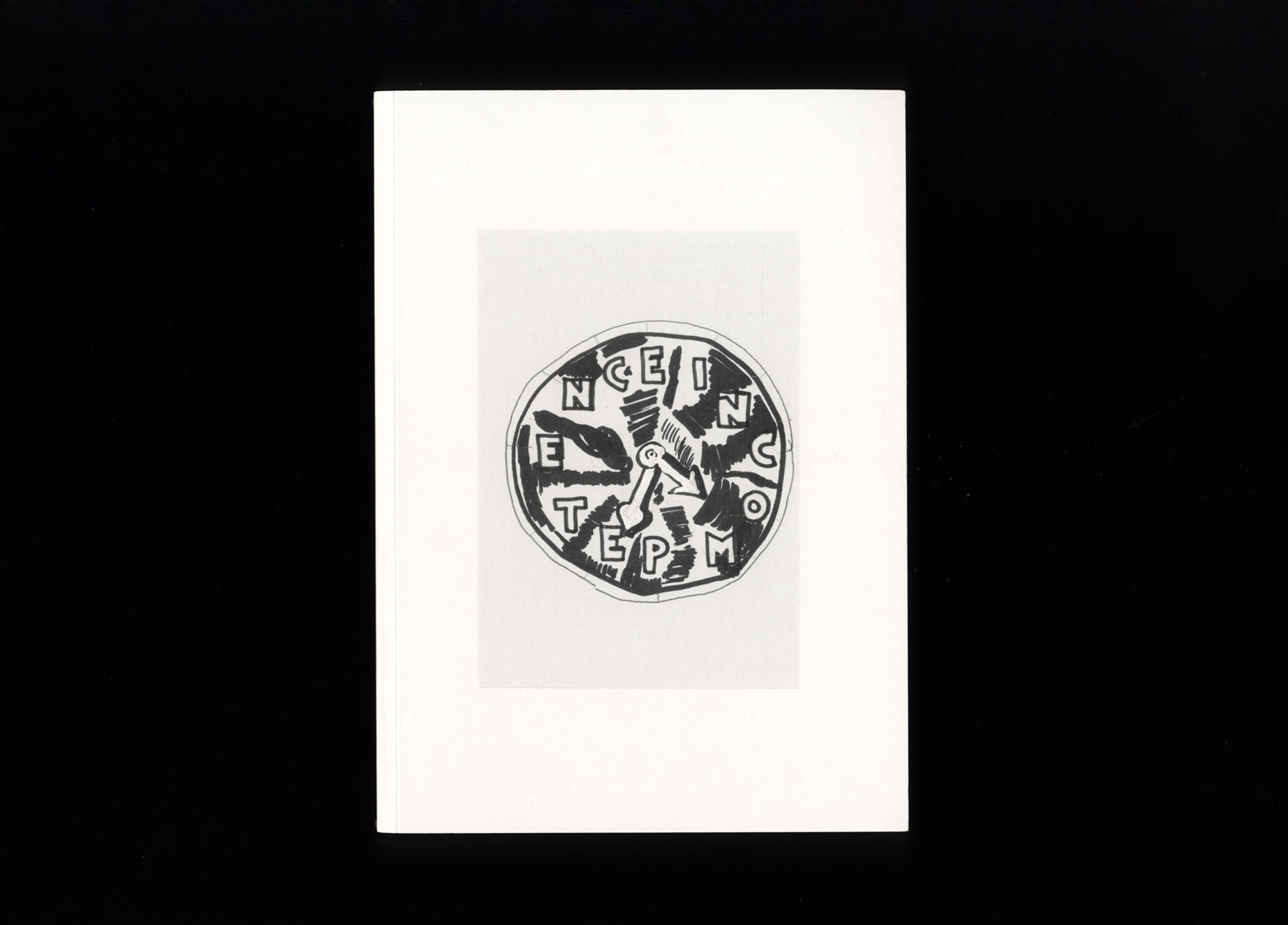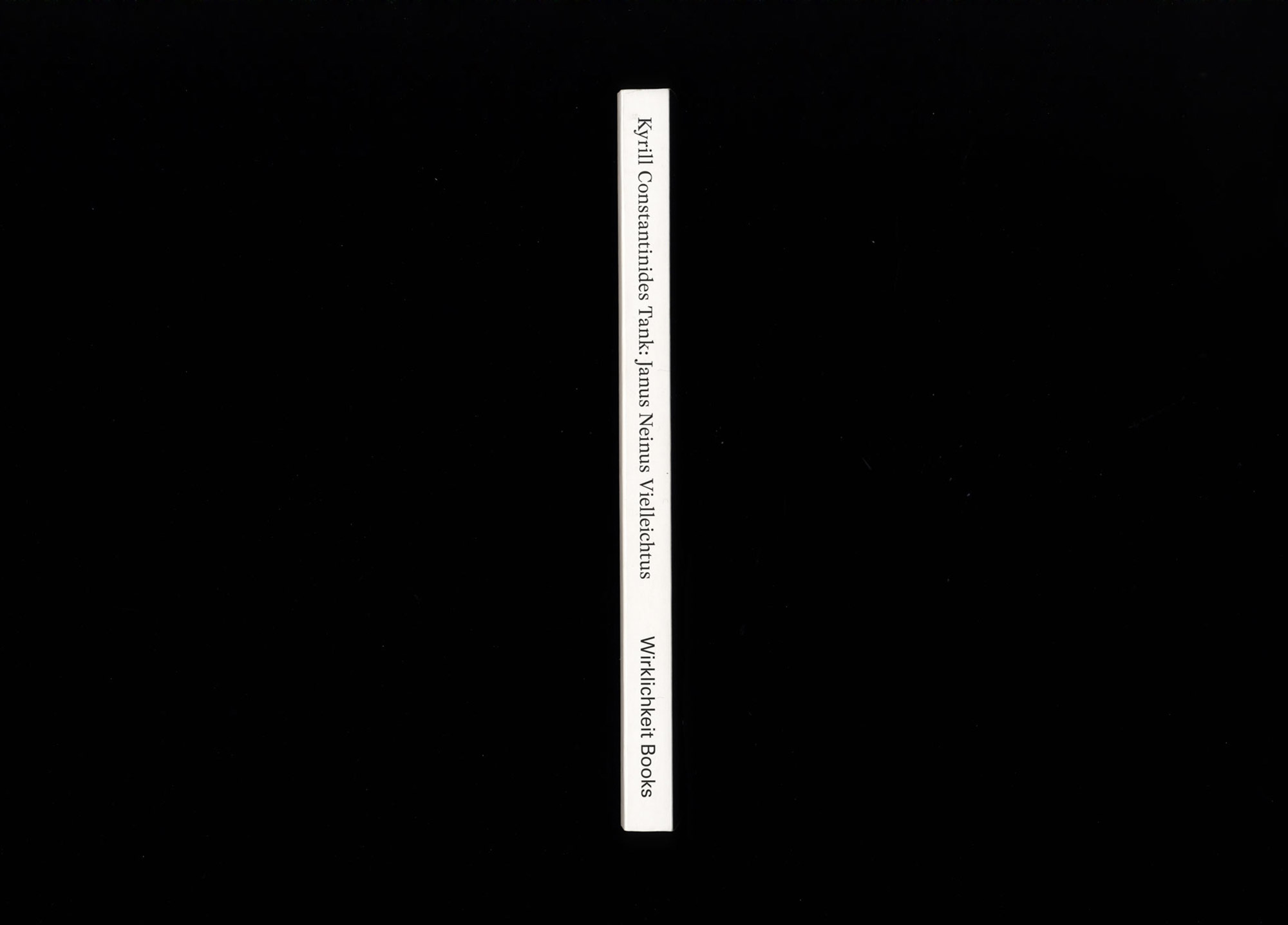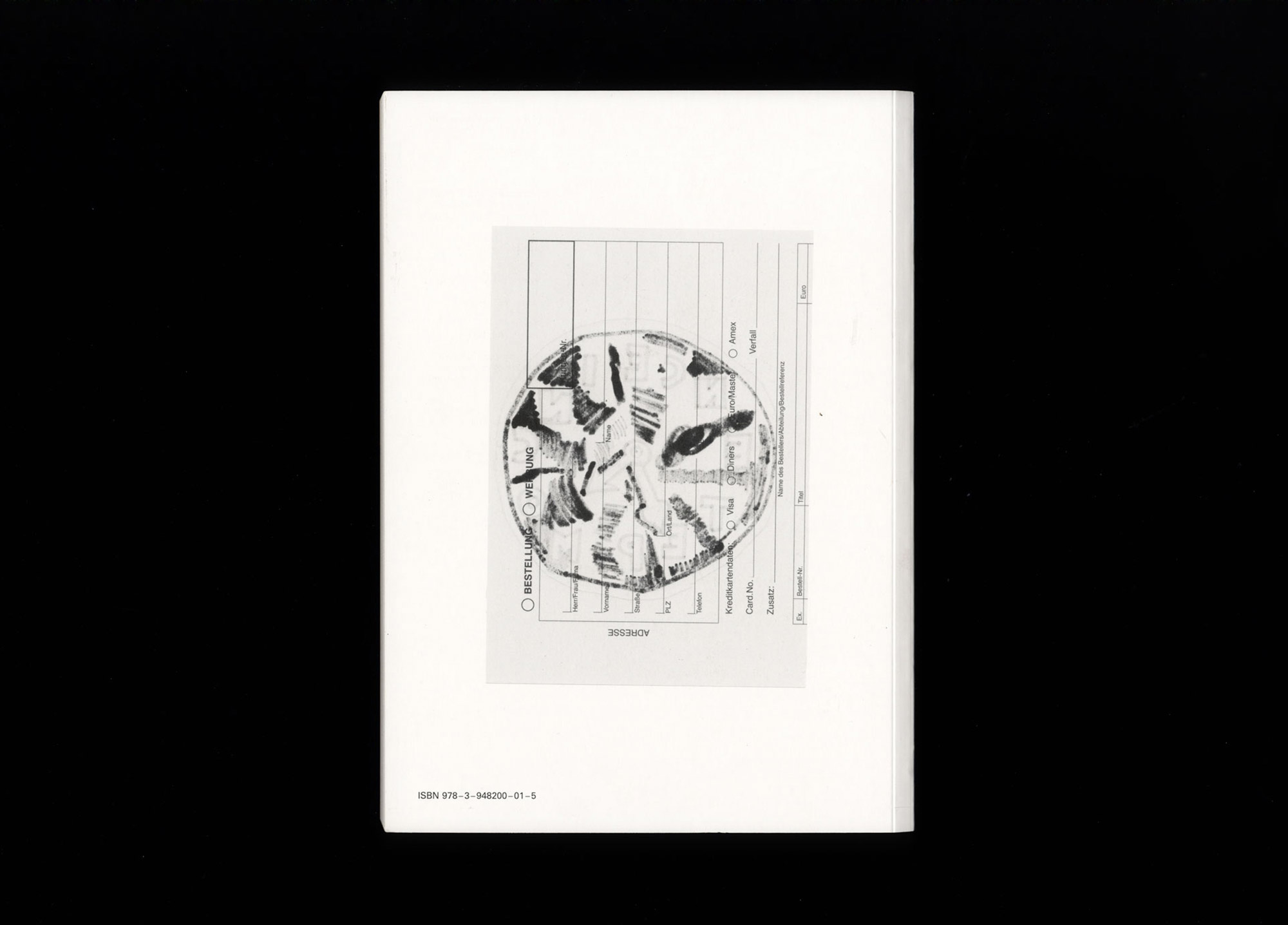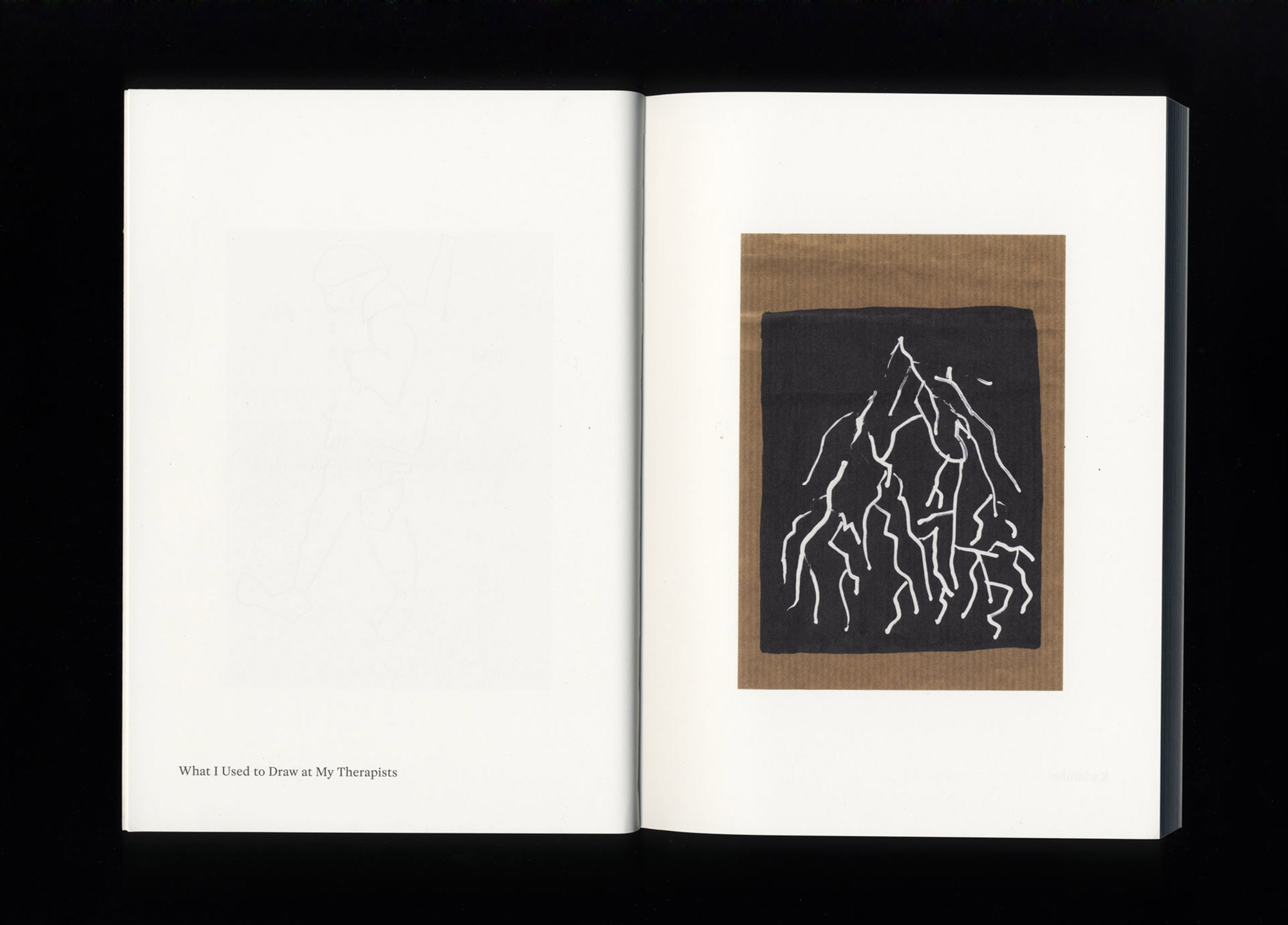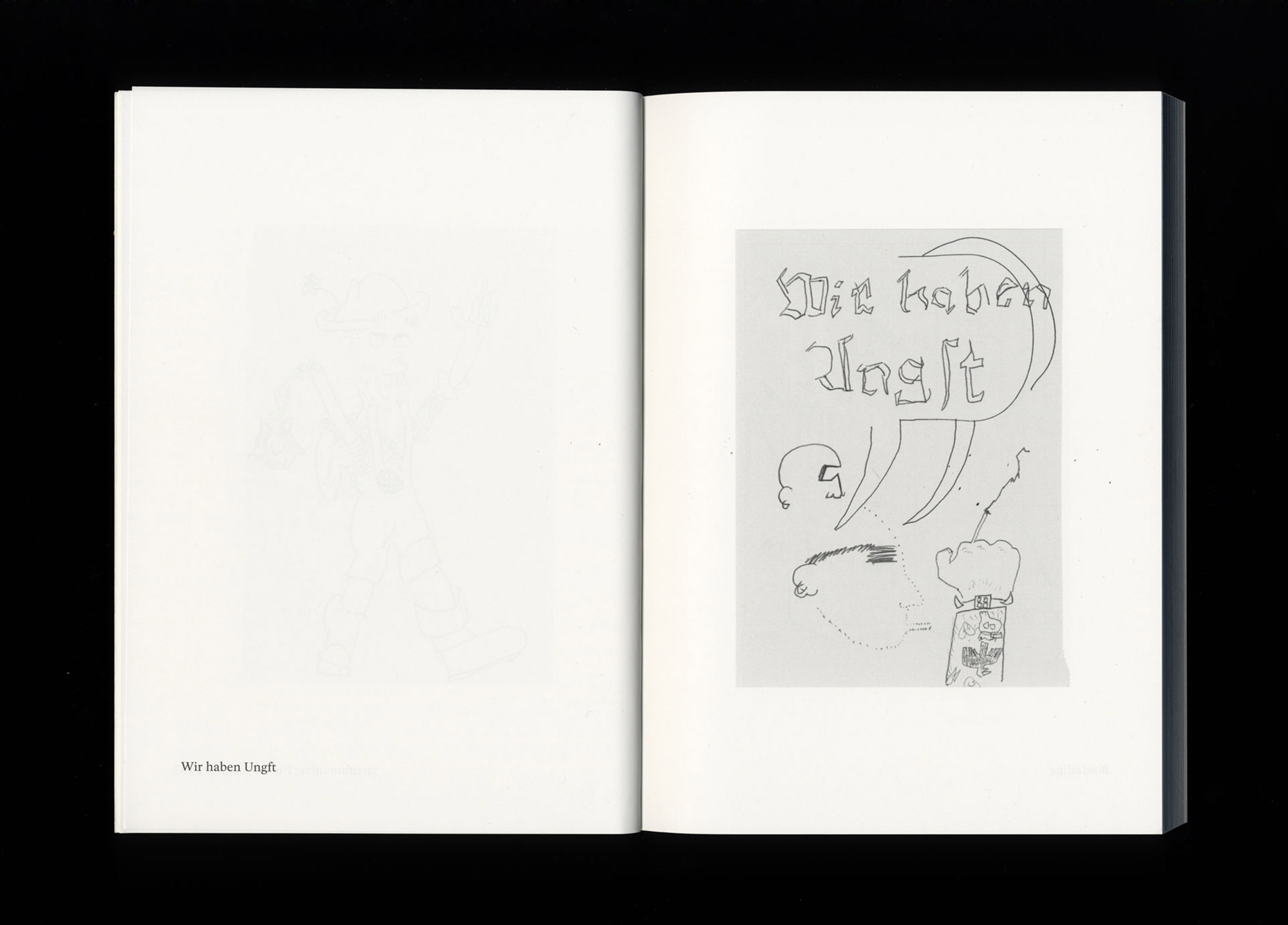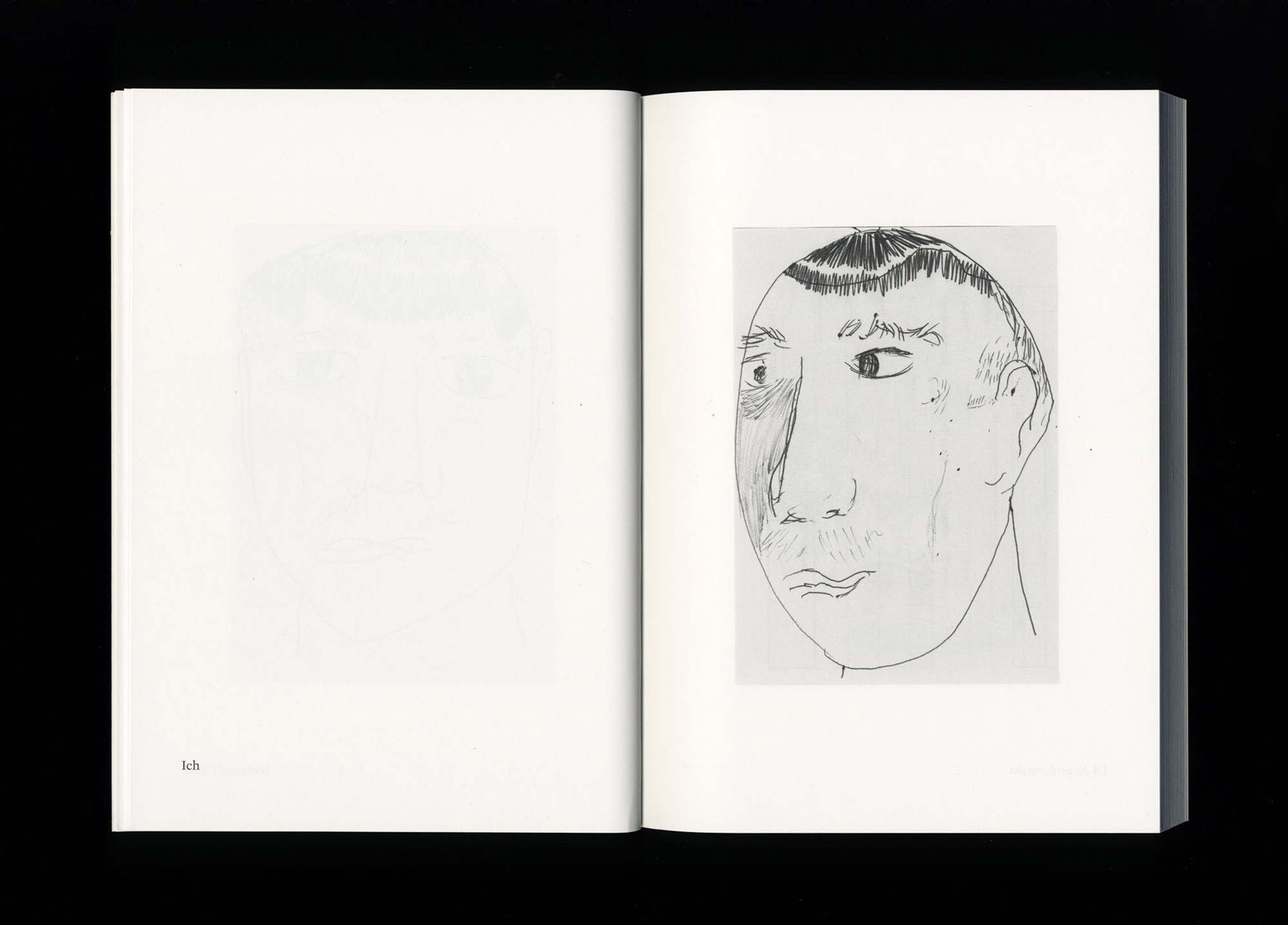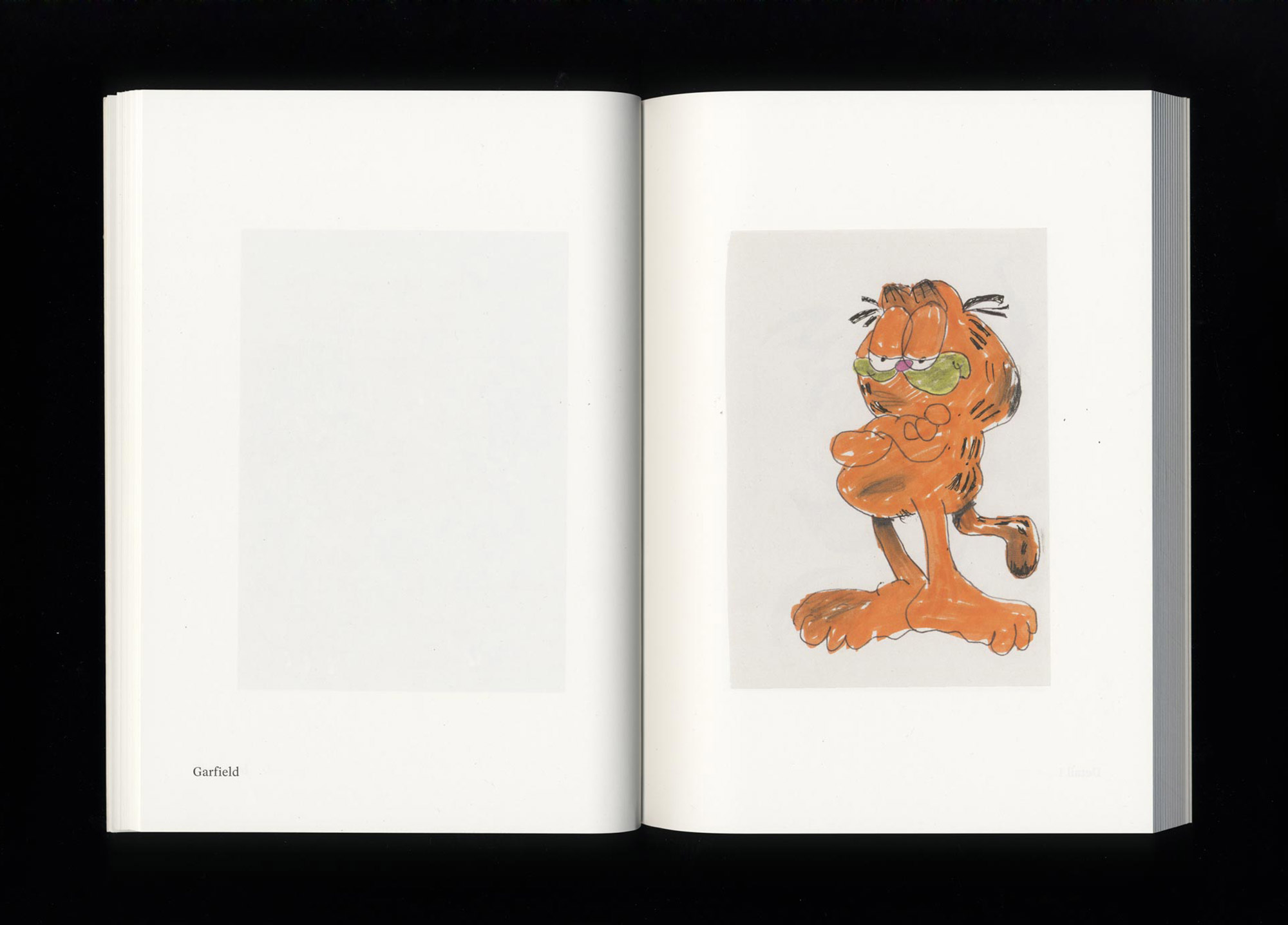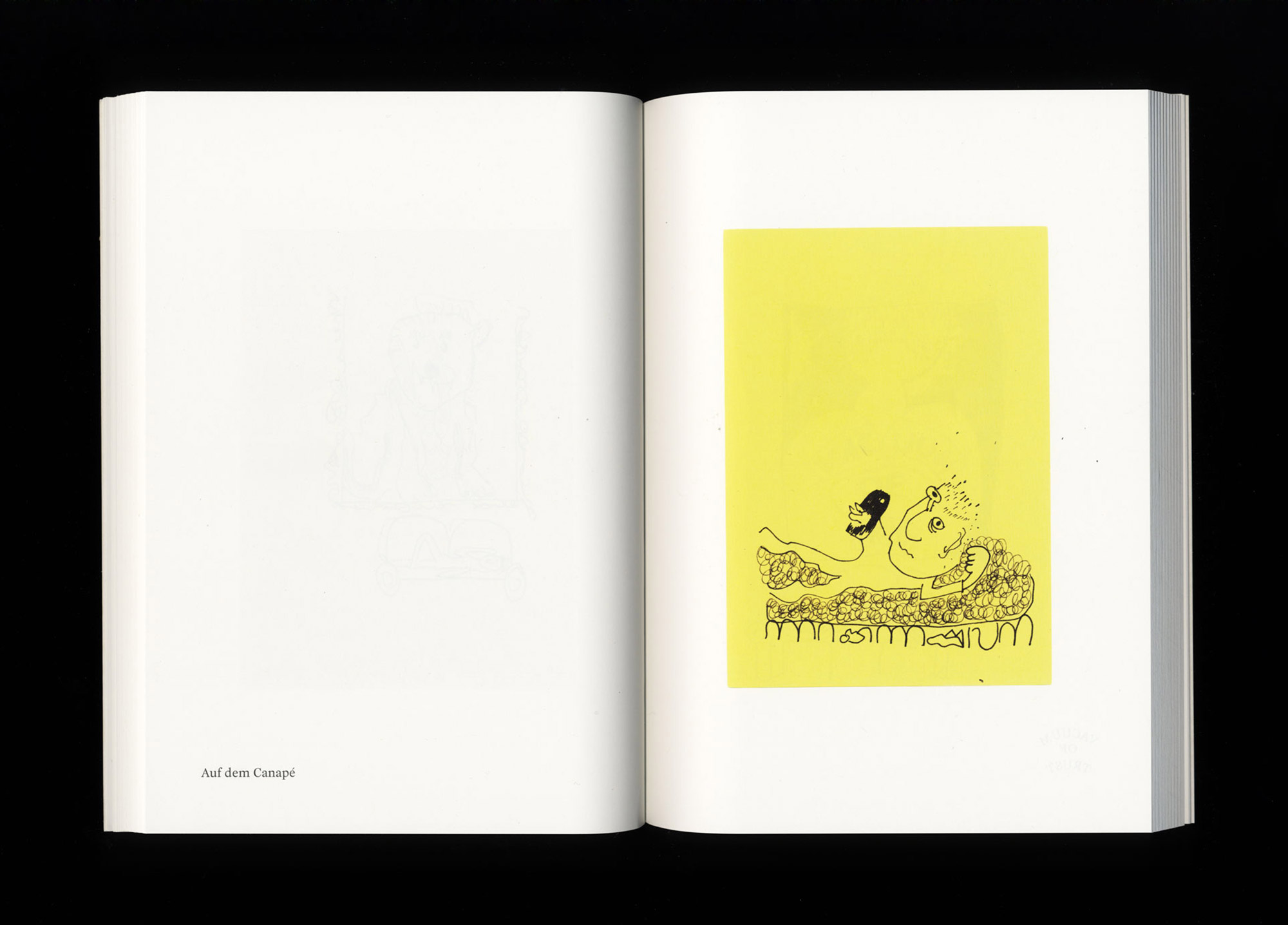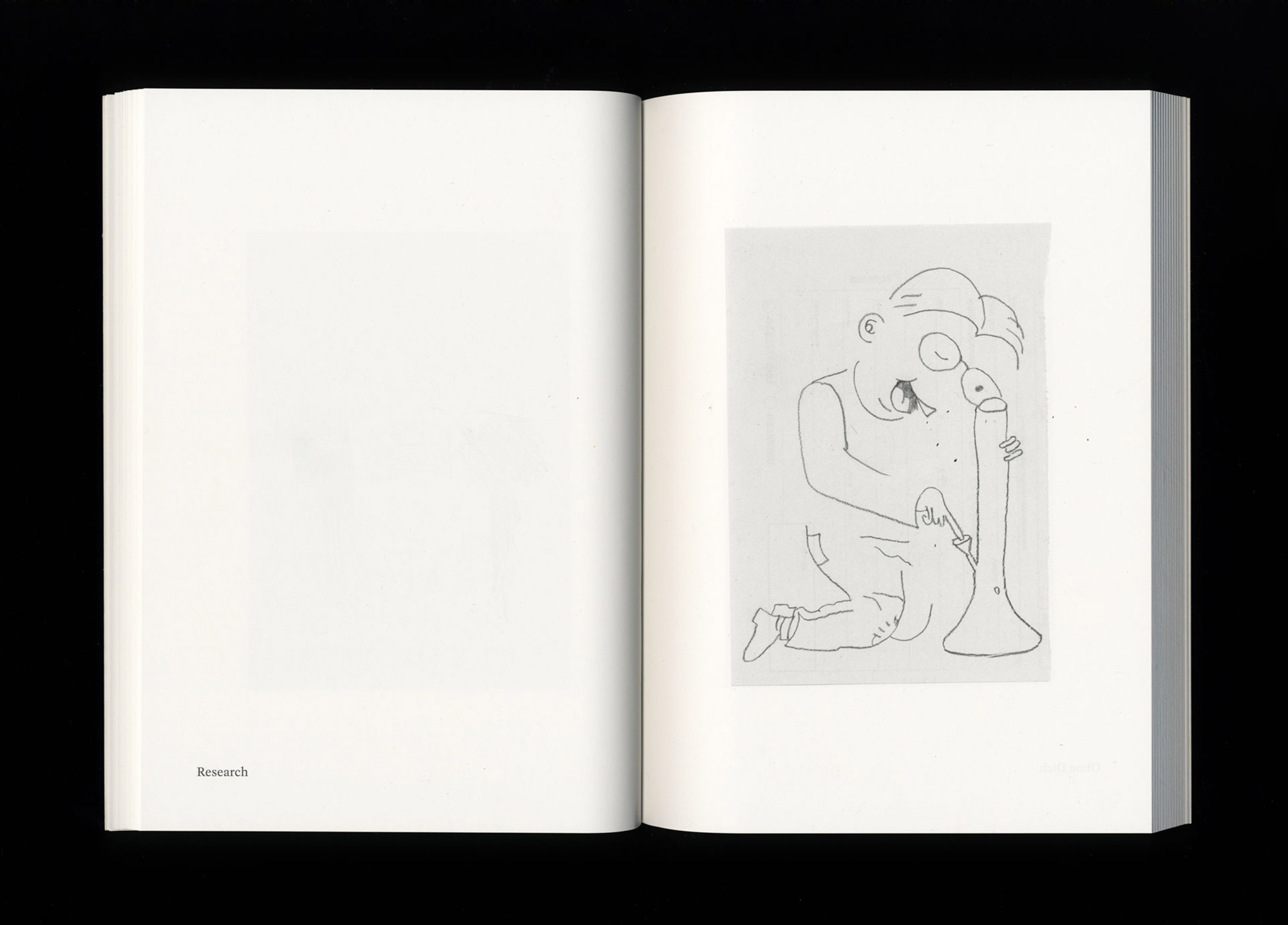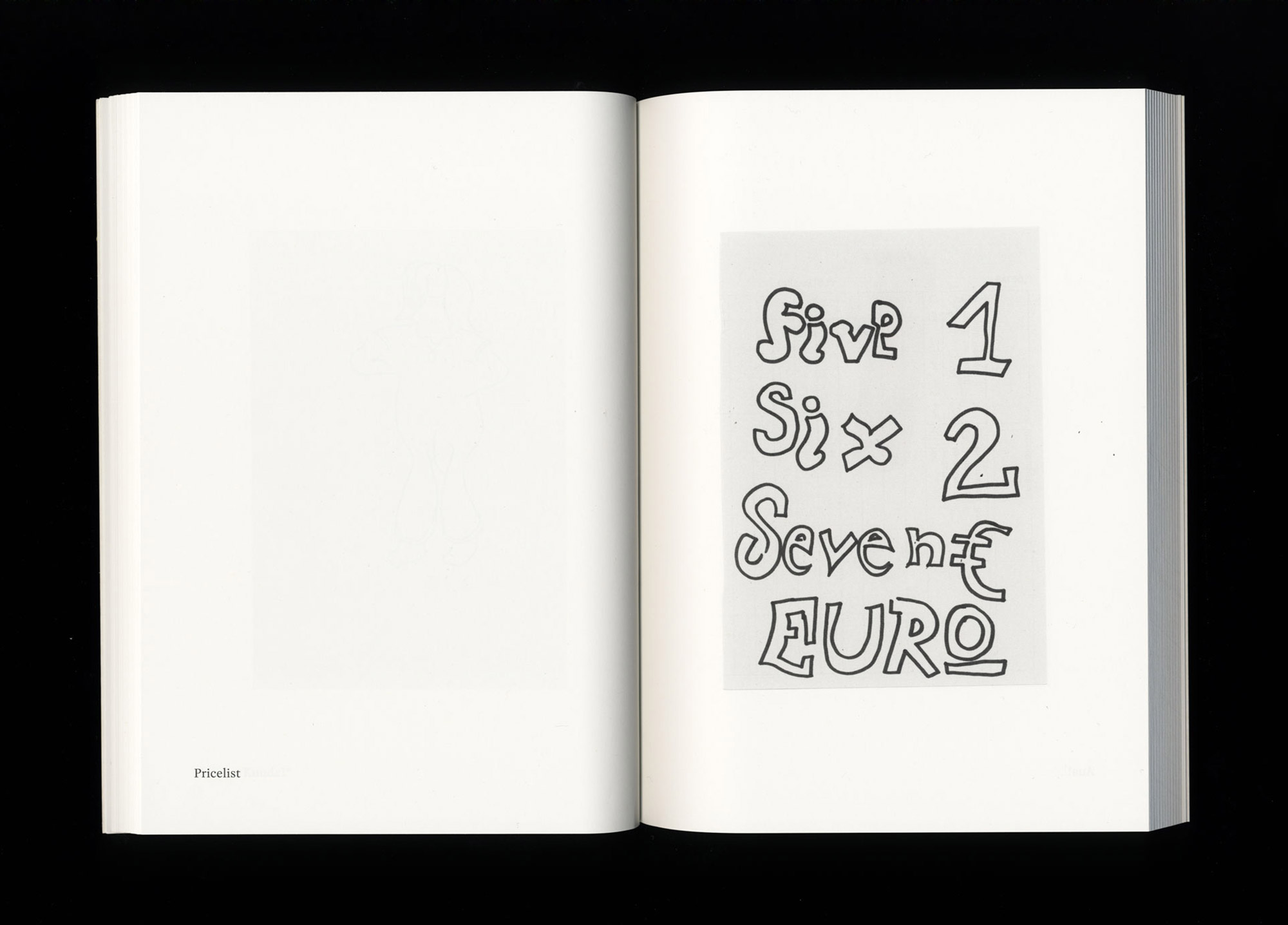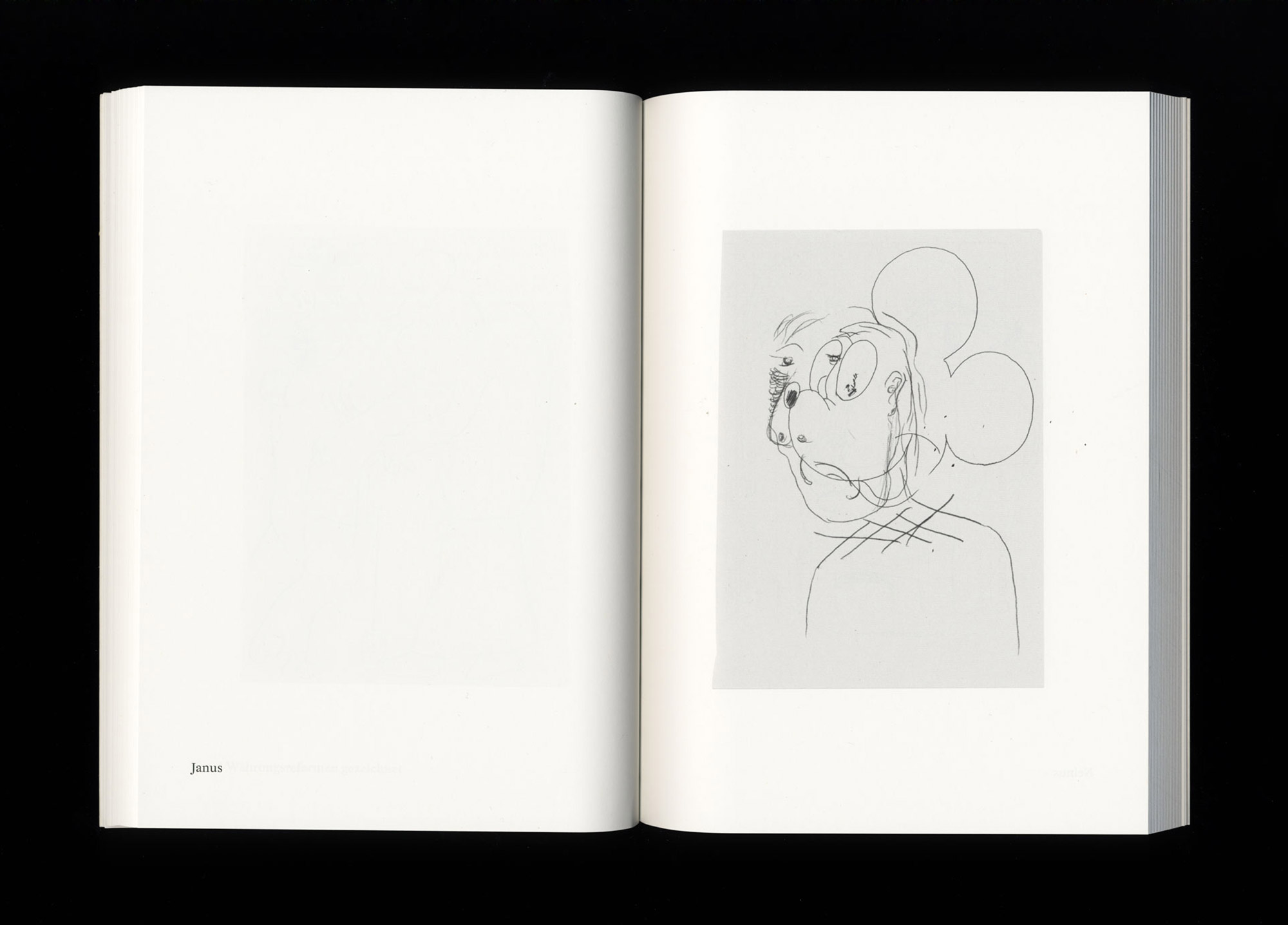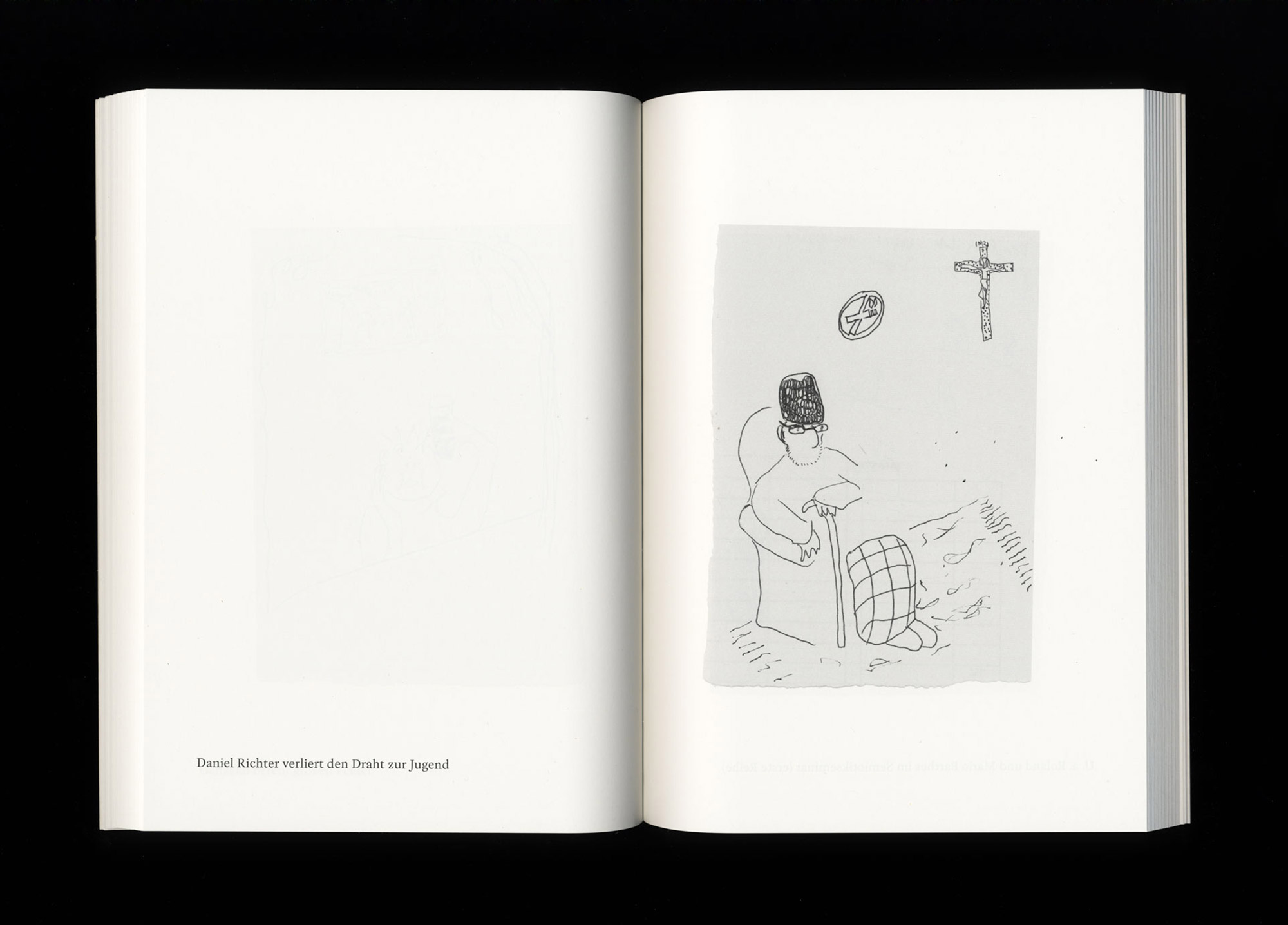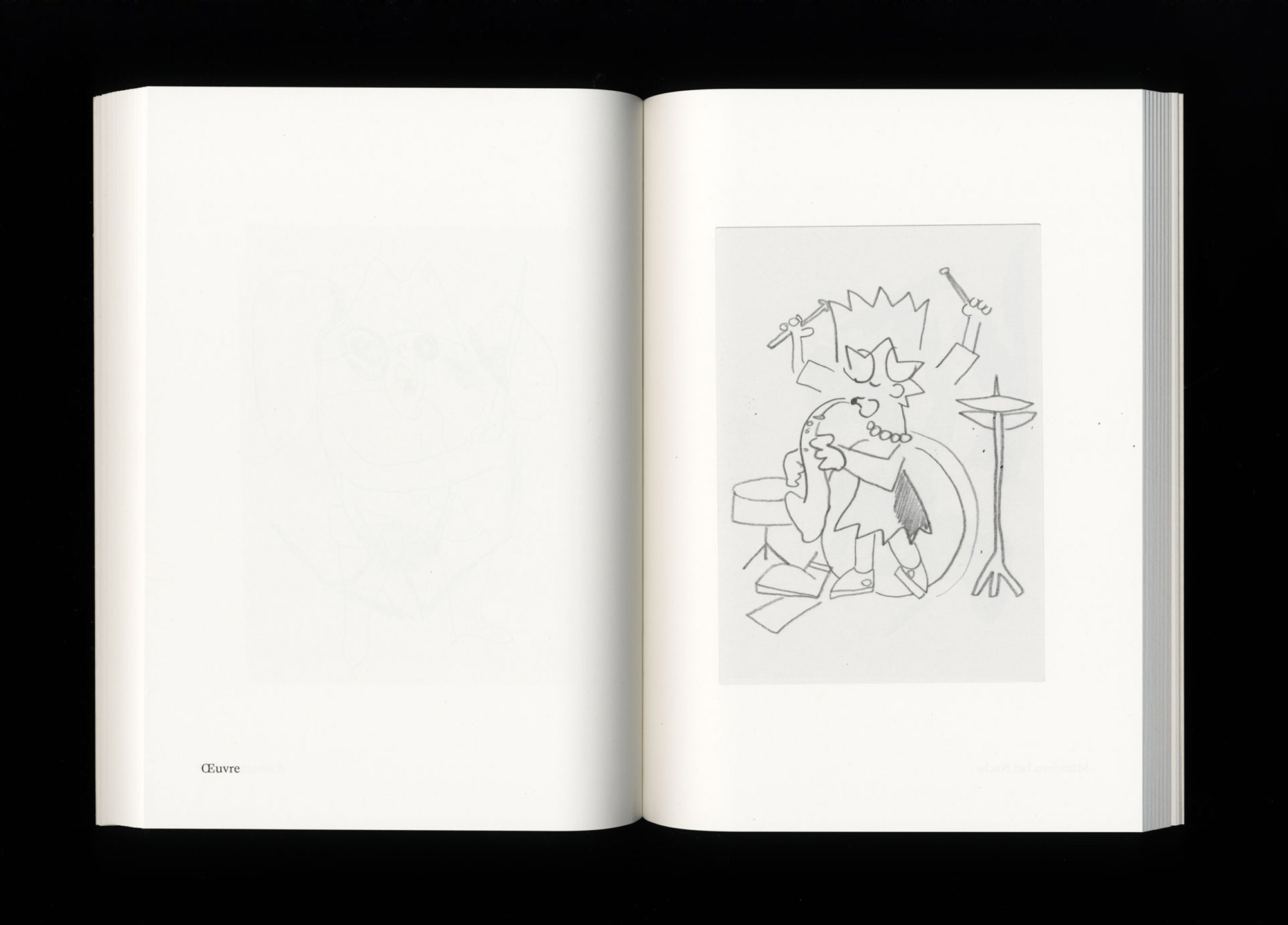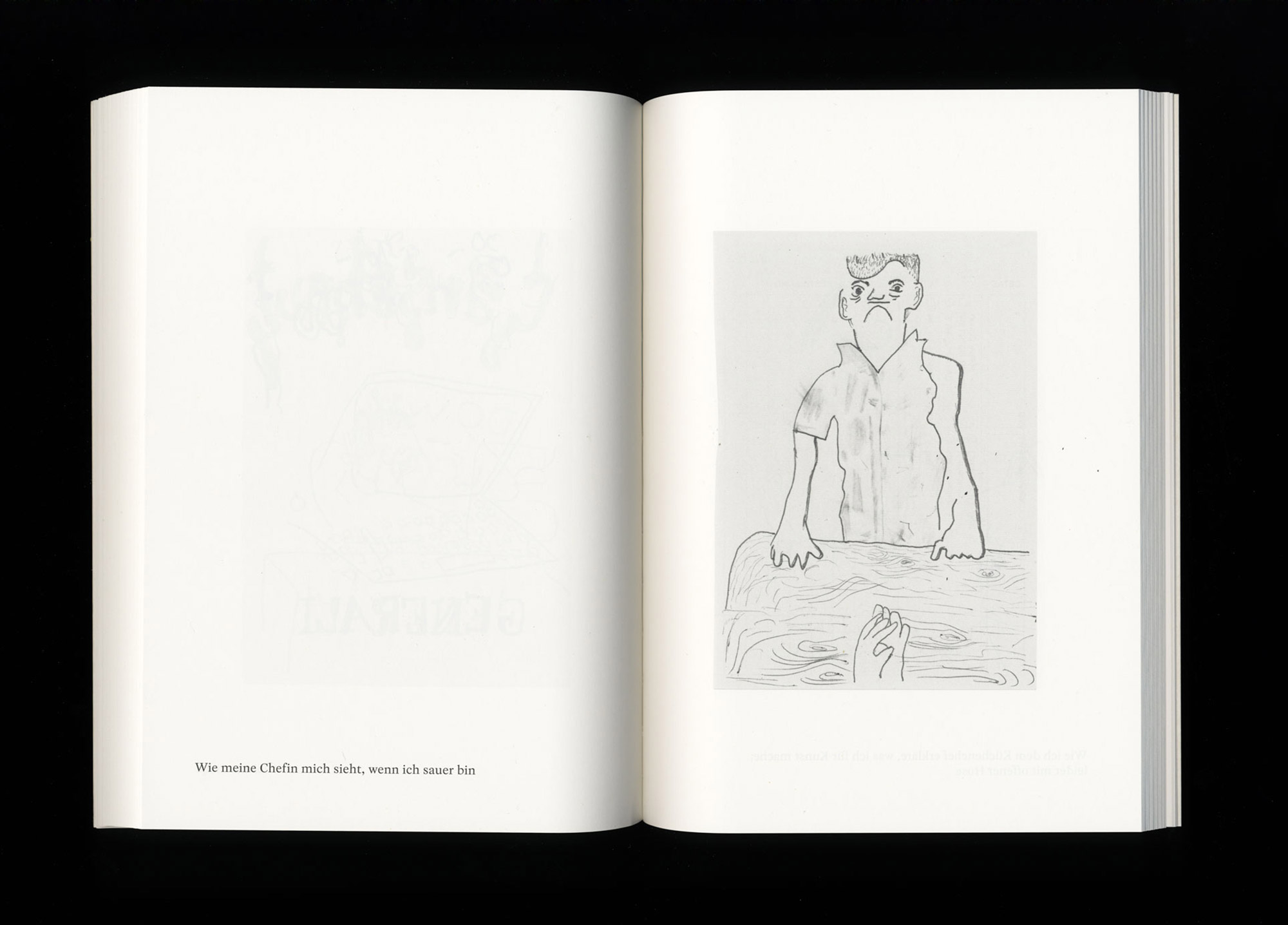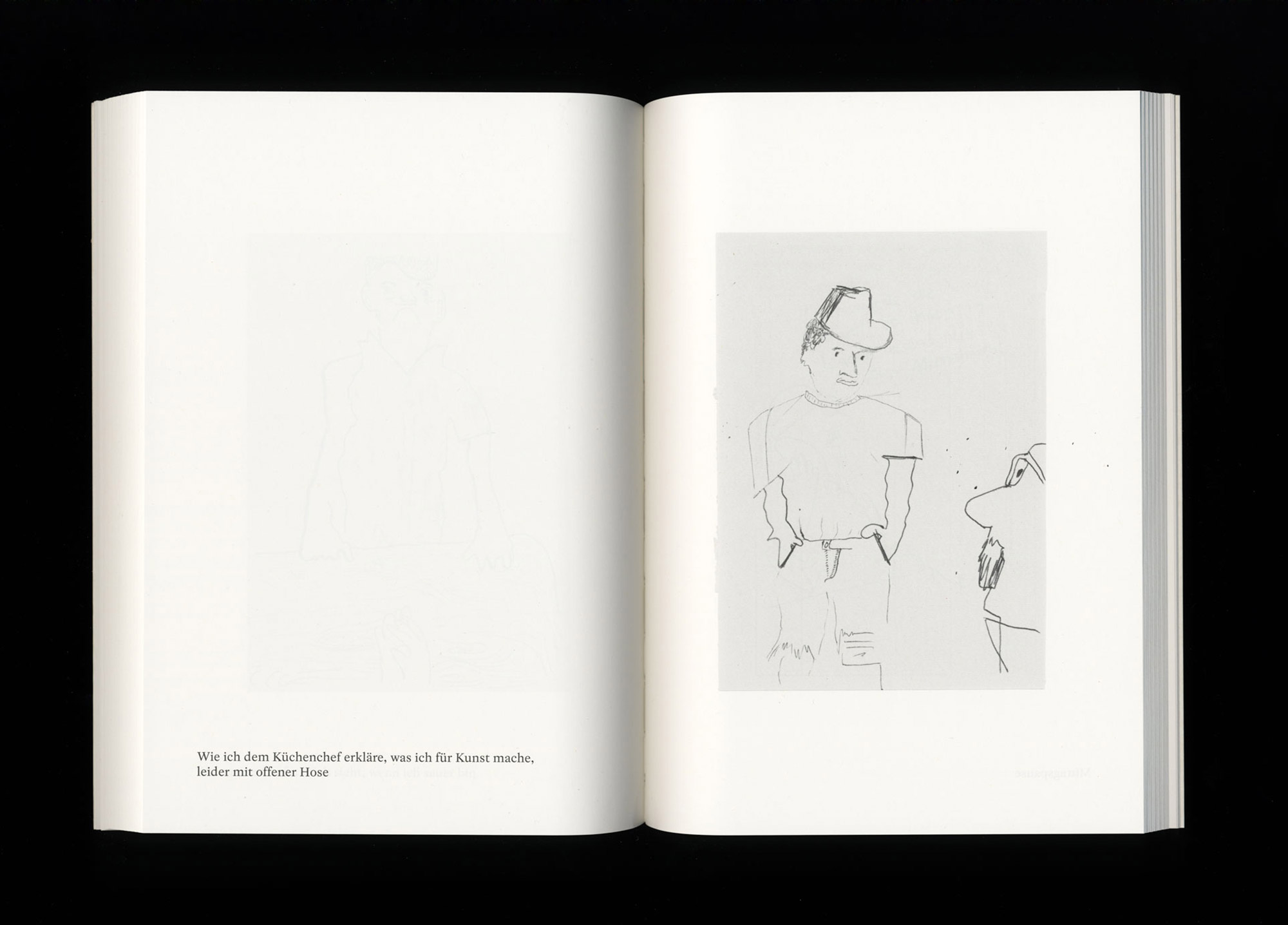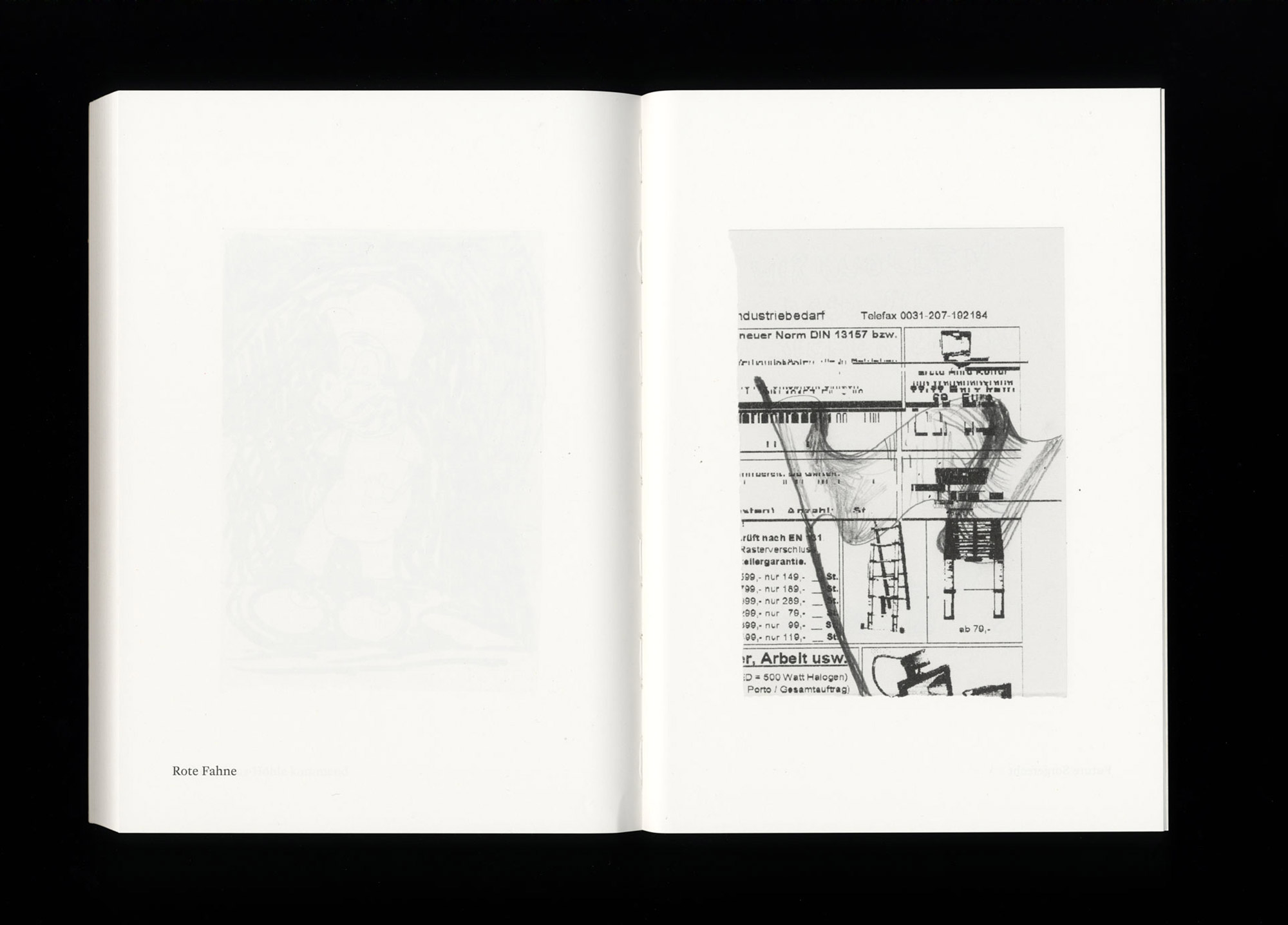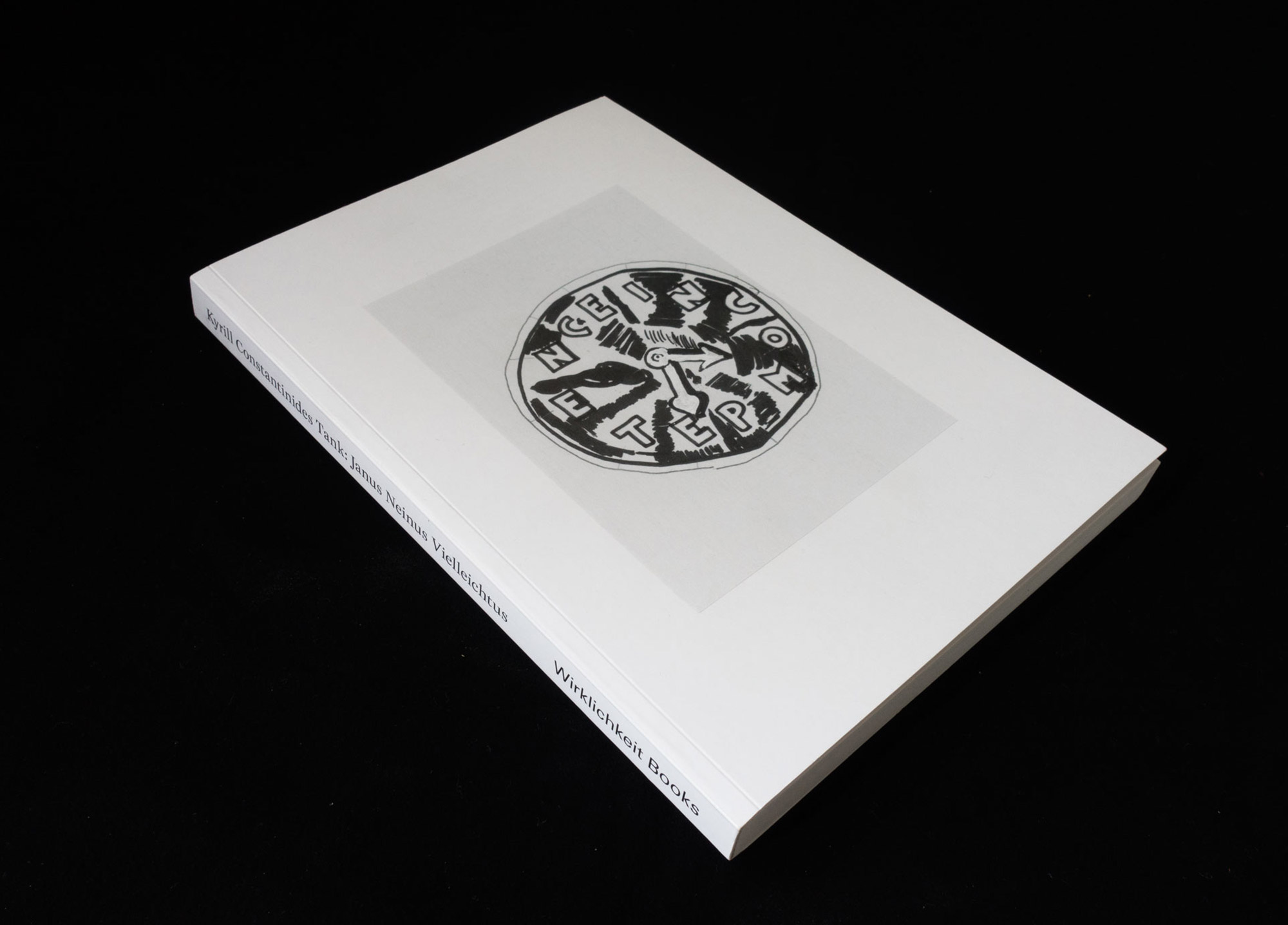 9 of 10
Kyrill Constantinides Tank
Janus Neinus Vielleichtus
17 x 24 cm, 312 p, 140 b-w, 26 colour ills, thread-sewn paperback, English, German
ISBN 978-3-948200-01-5
Edition of 400
June 2019
Design: Rana Karan

Whilst working in a museum bookshop, artist and poet Kyrill Constantinides Tank draws on postcard-sized pieces of paper what he sees or comes to his mind. "The New Colleague," "How My Boss Sees Me, When I Am Angry," or "Daniel Richter Loses Touch With the Youth" show scenes of a work routine in the museum or ideas that arise in such a setting. They relate to a life between artistic creation and wage labour. But besides his subjective view, Constantinides Tank also brings the very common to paper: Garfield, Charizard and the Simpsons belong to everybody and have been drawn like this countless times. When there is a patch on the paper or the drawing itself becomes a technical experiment – as in "Fidget-Spinner Drawing": apparently the attempt to make a drawing with a fidget spinner – it becomes obvious that the author trained as a painter and constantly deals with the borders and possibilities of painting. By drawing them, Kyrill Constantinides Tank, in a Bavarian anti- bourgeois tradition, overcomes the daemons and banalities of labour, mass media and art history.
Kyrill Constantinides Tank is an artist and poet. He works in a Buchhandlung Walther König branch and is winner of the 26th Open Mike literature competition for poetry. He lives in Munich.

DEUTSCH
Während seiner Arbeit im Museumsshop zeichnet der Künstler und Lyriker Kyrill Constantinides Tank auf postkartengroße Schmierzettel, was ihm in den Sinn oder vor die Augen kommt. Die Zeichnungen betitelt er mit "Der neue Kollege", "wie mich meine Chefin sieht, wenn ich sauer bin", oder "Daniel Richter verliert den Draht zur Jugend". Sie bilden Szenen des Arbeitsalltags im Museum ab oder Ideen, auf die man nur dort kommt und erzählen aus dem Leben des Künstlers zwischen Lohnarbeit und künstlerischem Schaffen. Doch nicht nur seinen subjektiven Blick, sondern auch das höchst Allgemeine bringt Constantinides Tank zu Papier: Garfield, Twipsy, Glurak und die Simpsons sind für alle da und wurden genauso schon unzählige Male gezeichnet. Wenn auf der Zeichnung ein Pflaster klebt, oder sie, wie etwa bei "Fidget-Spinner Drawing" – offensichtlich das Ergebnis eines Versuchs, mithilfe eines Fidget Spinners zu zeichnen – zum technischen Experiment wird, dann lässt sich erahnen, dass der Autor ganz in der Malerei zuhause ist und sich gleichzeitig mit ihren Möglichkeiten und Grenzen auseinandersetzt. Indem er sie zeichnet, bezwingt Kyrill Constantinides Tank, in der Tradition einer bayrischen Antibürgerlichkeit, die Dämonen und Banalitäten des Alltags, der Massenmedien und der Kunstgeschichte.
Kyrill Constantinides Tank ist Künstler, Dichter und Mitarbeiter in einer Filiale der Buchhandlung Walther König. Er ist Preisträger des 26. Open Mike in der Sparte Lyrik und lebt in München.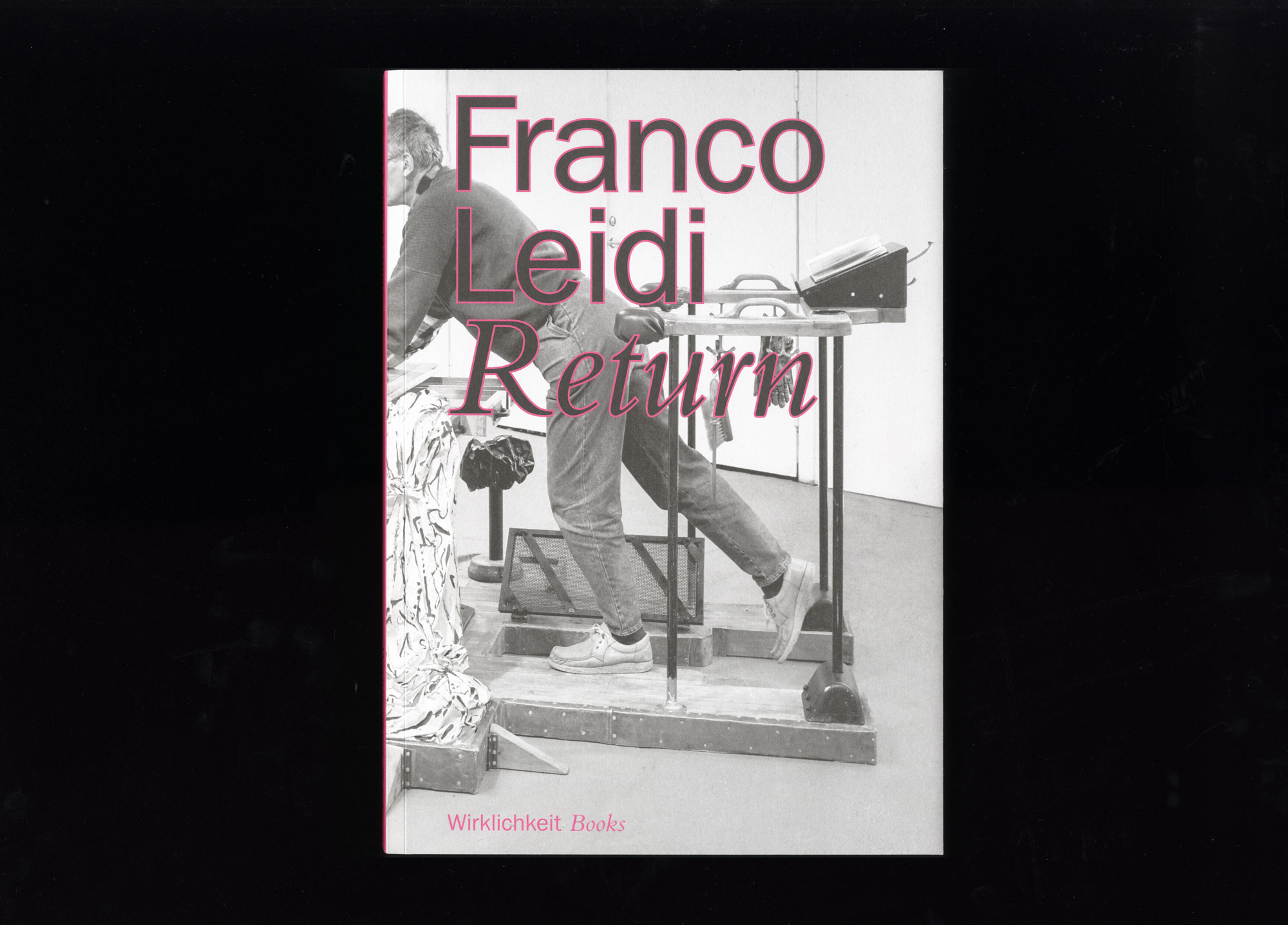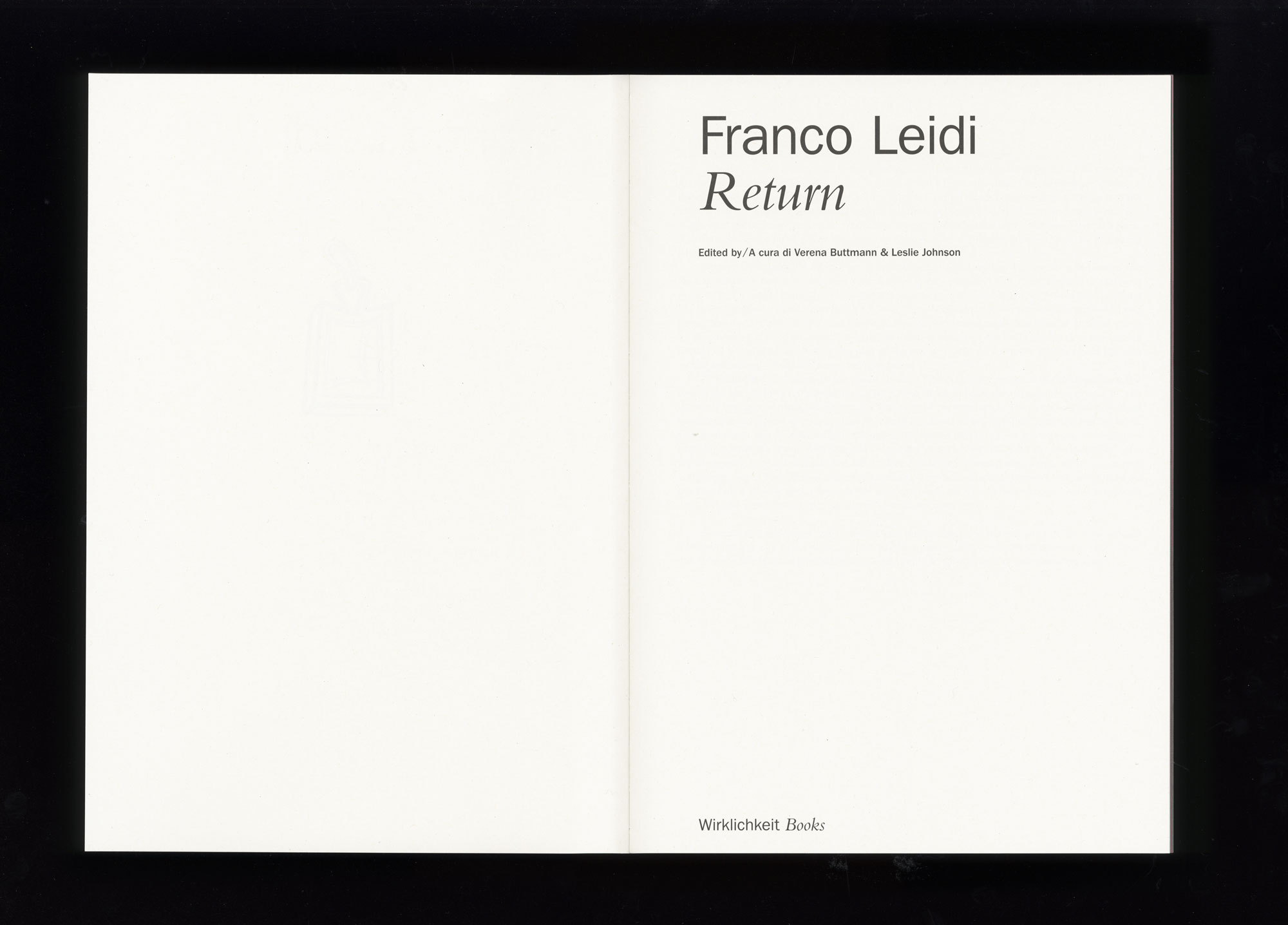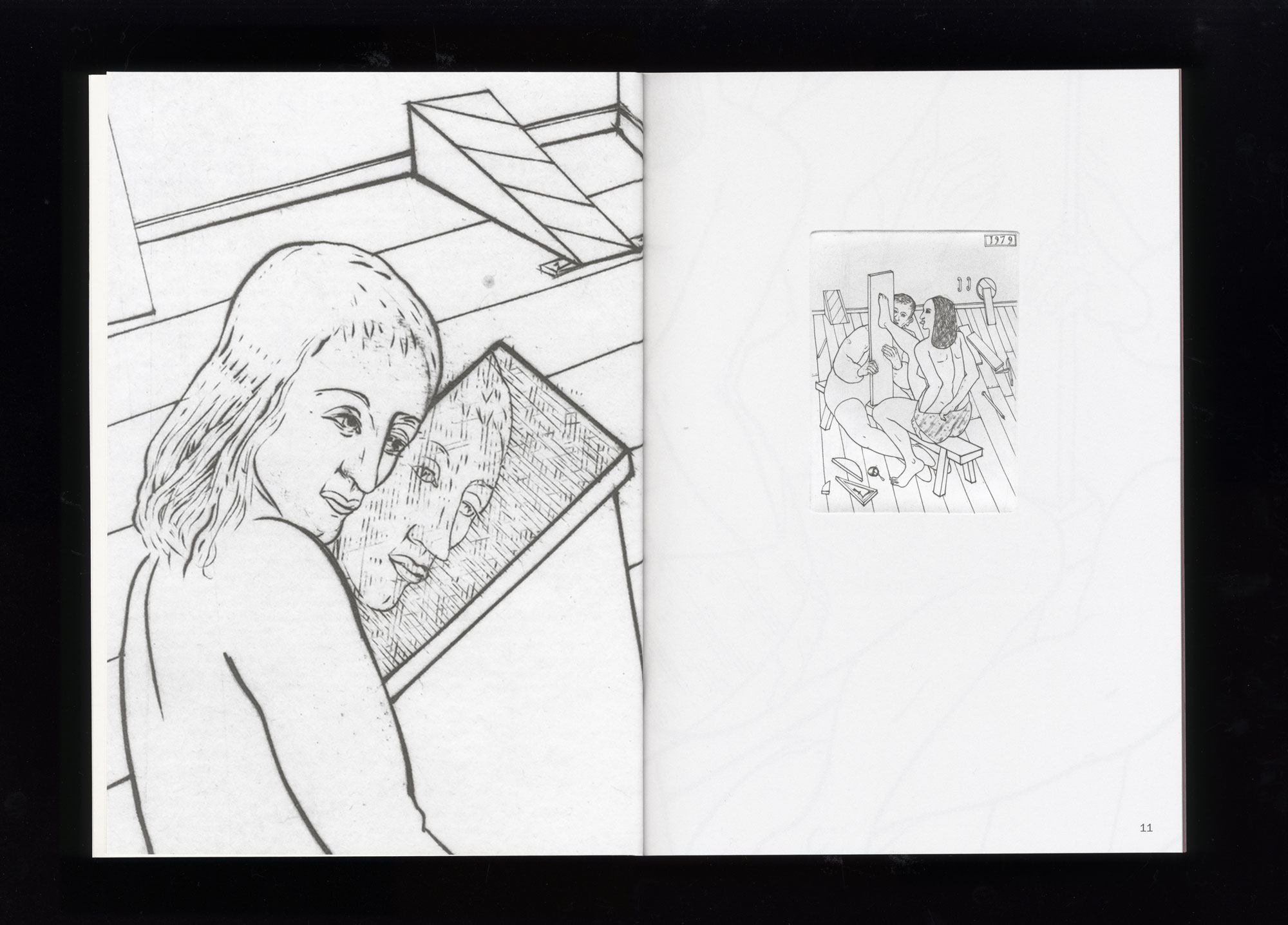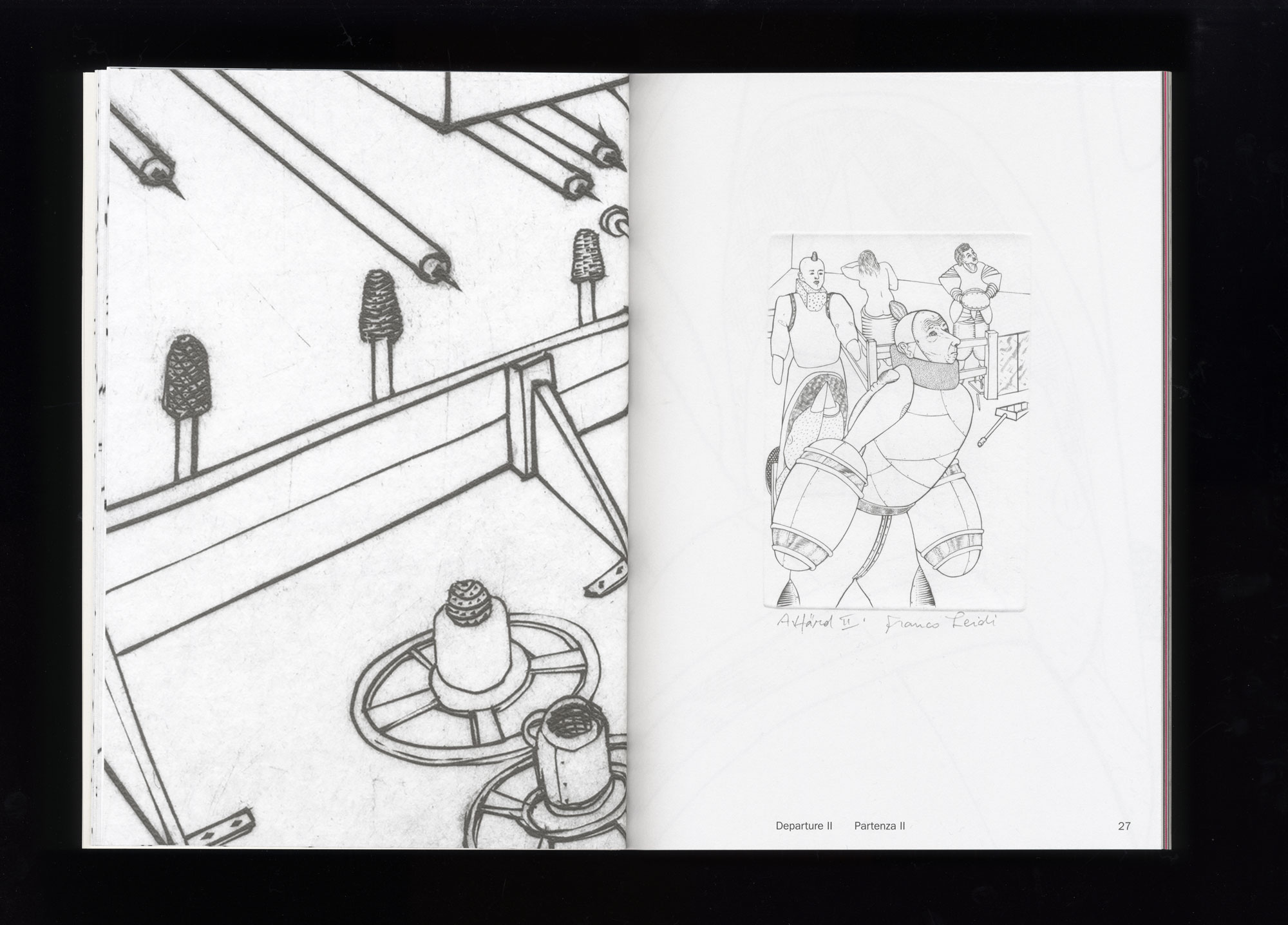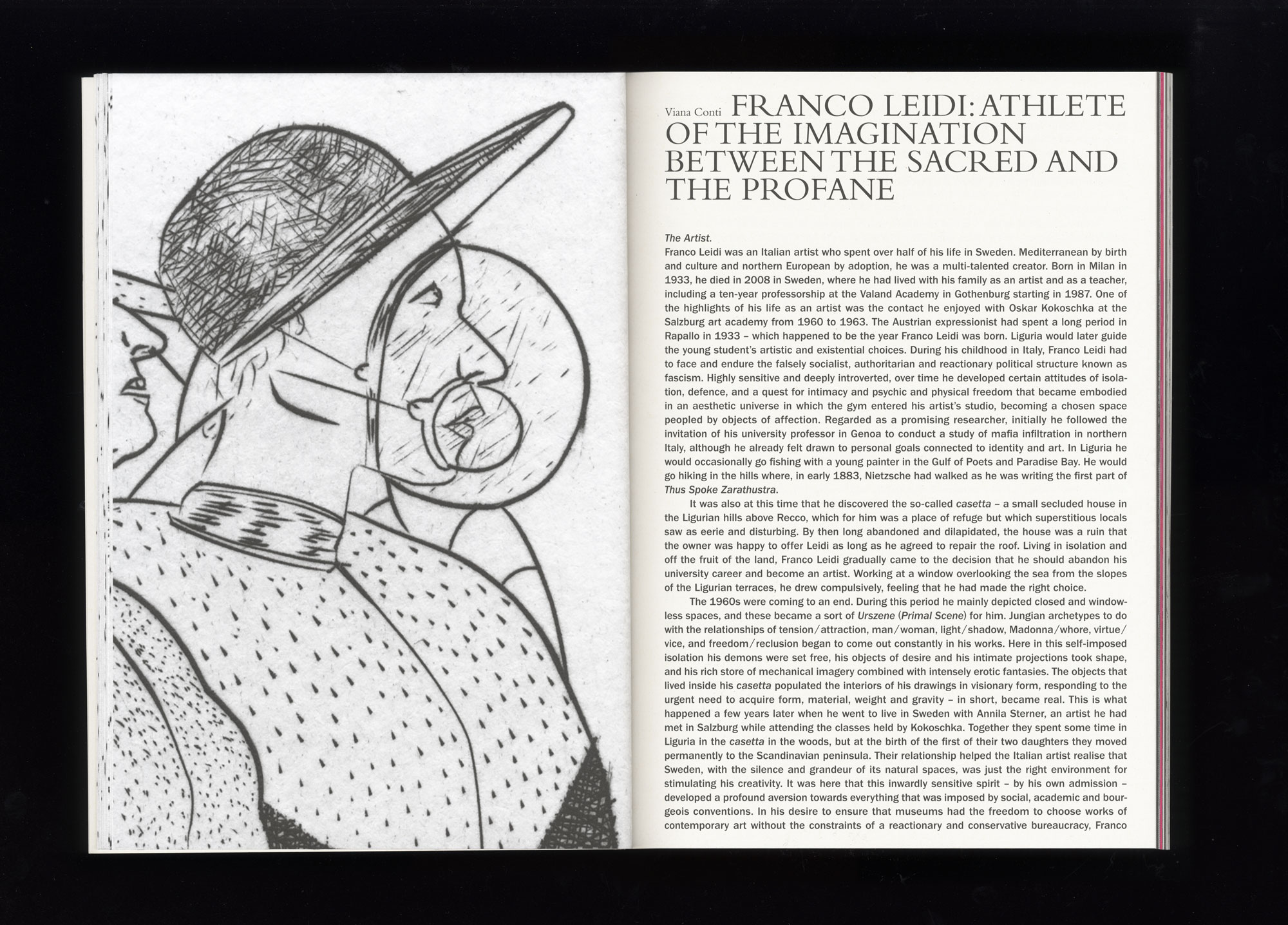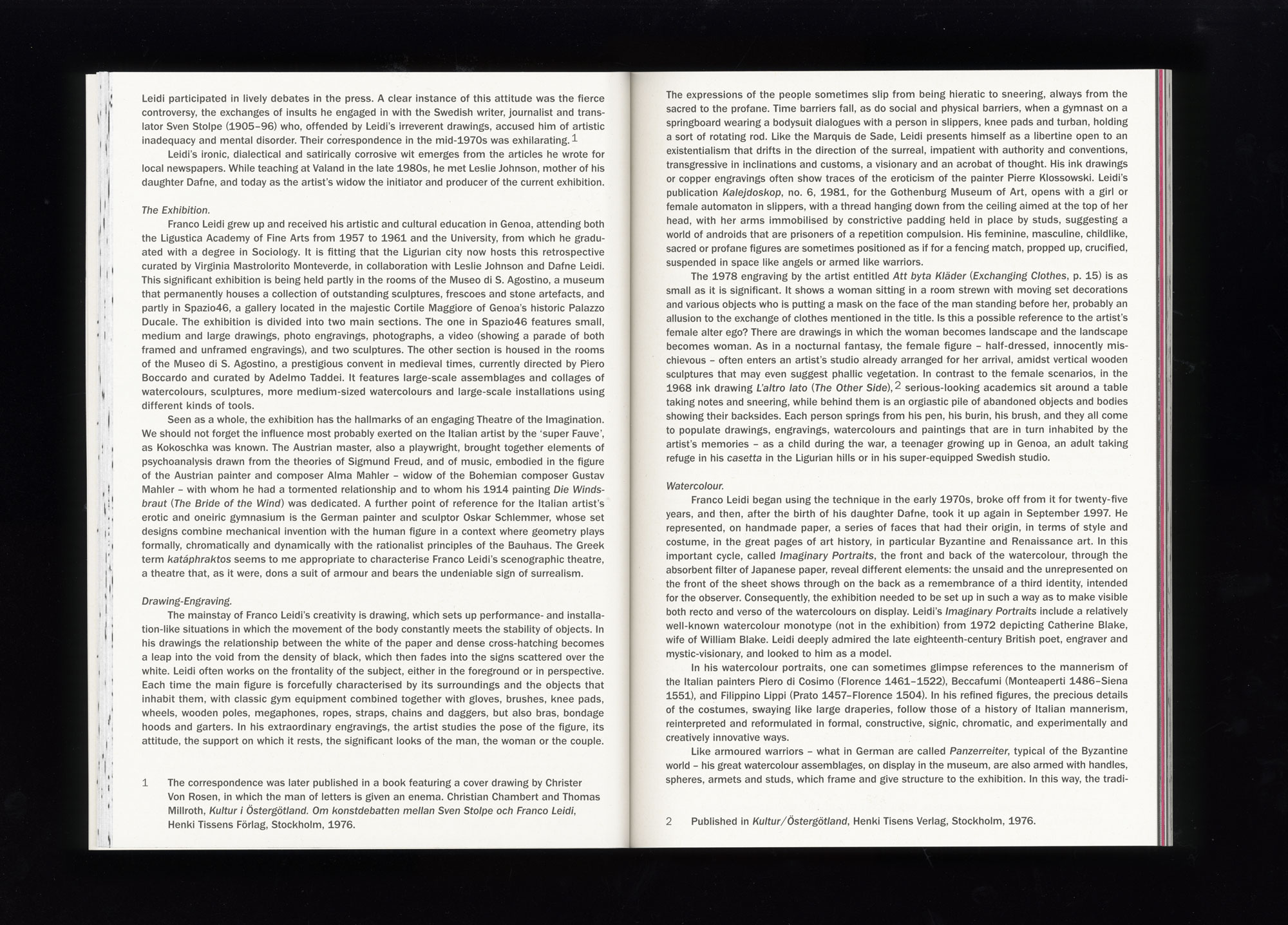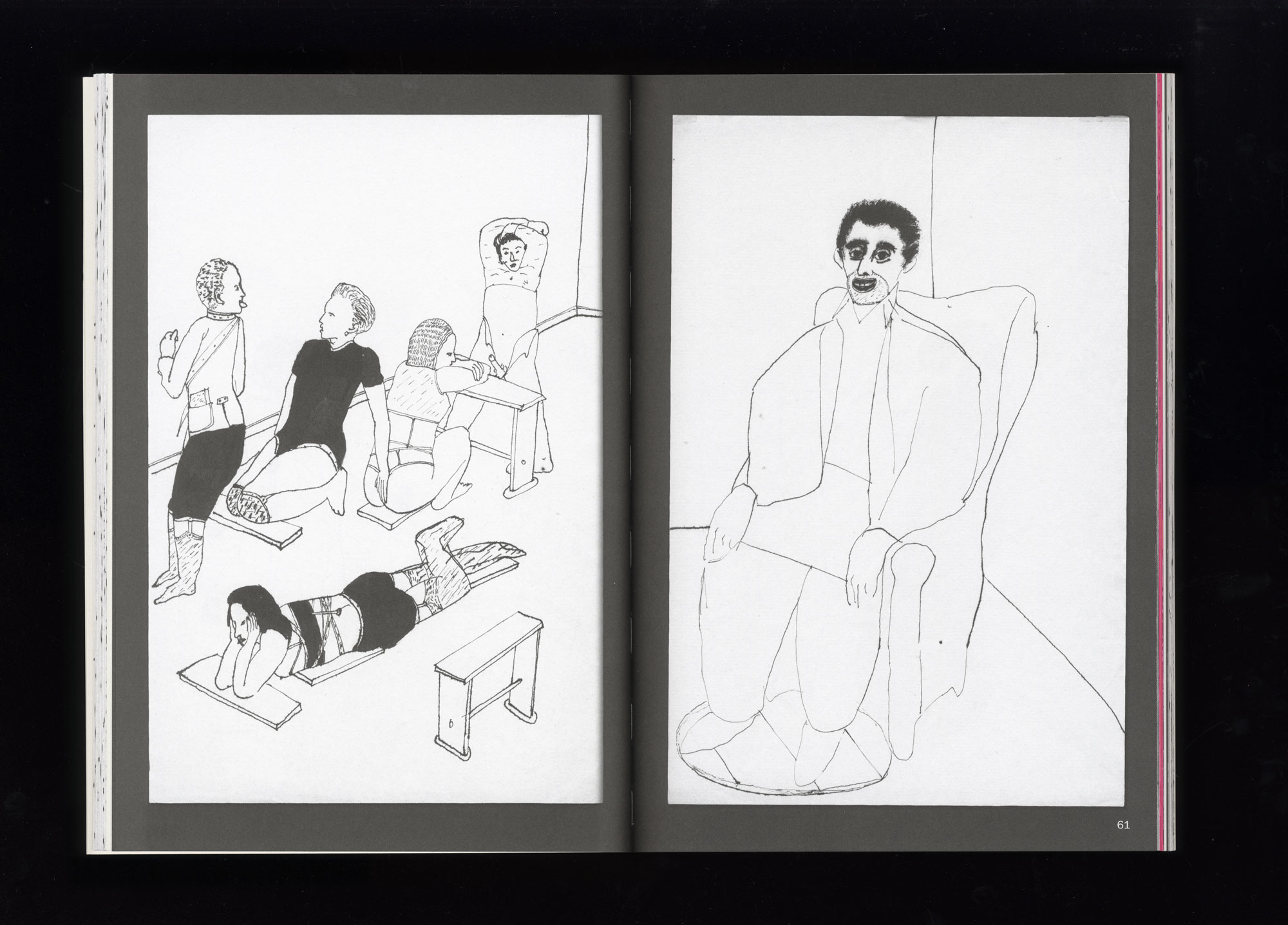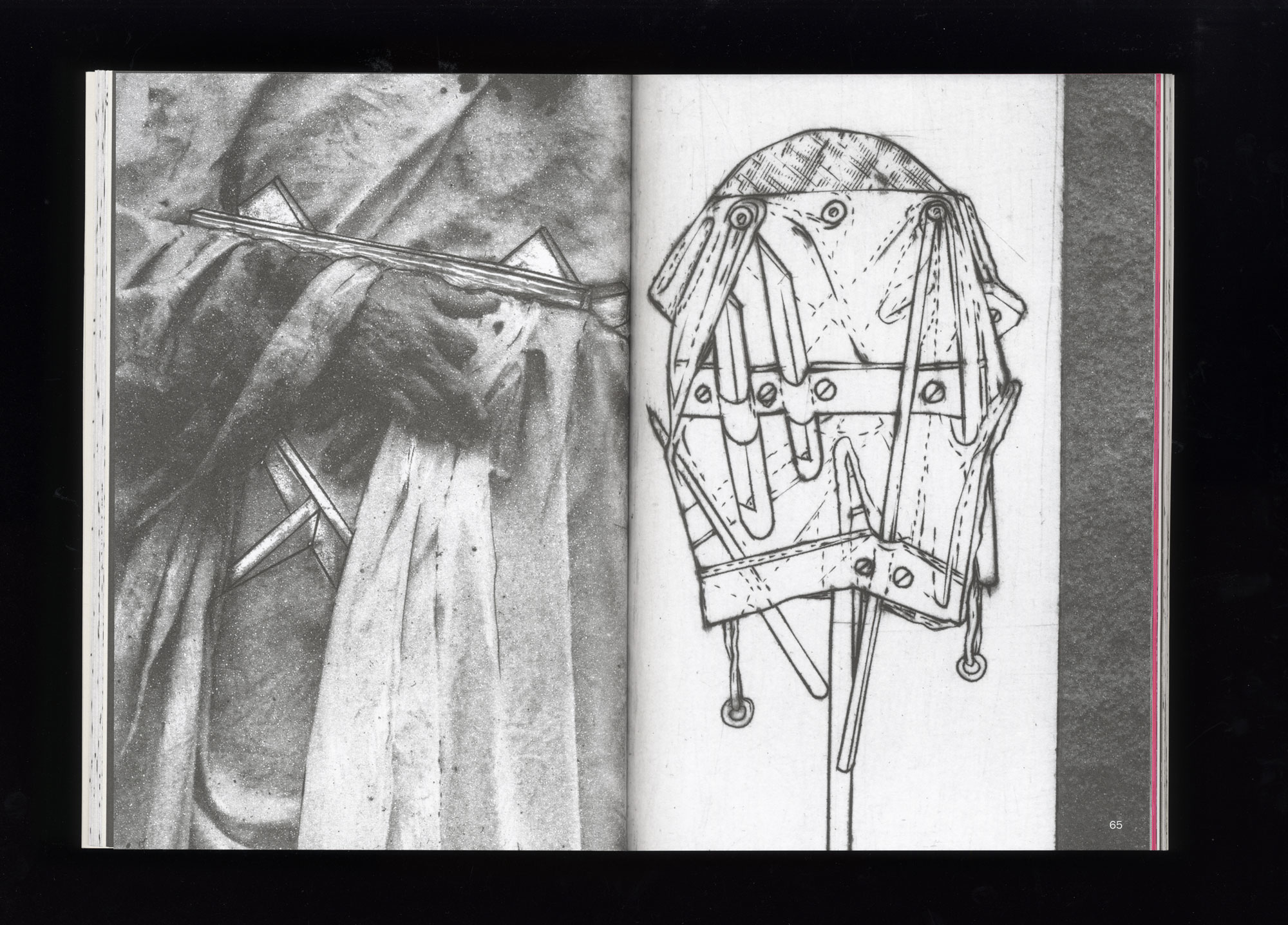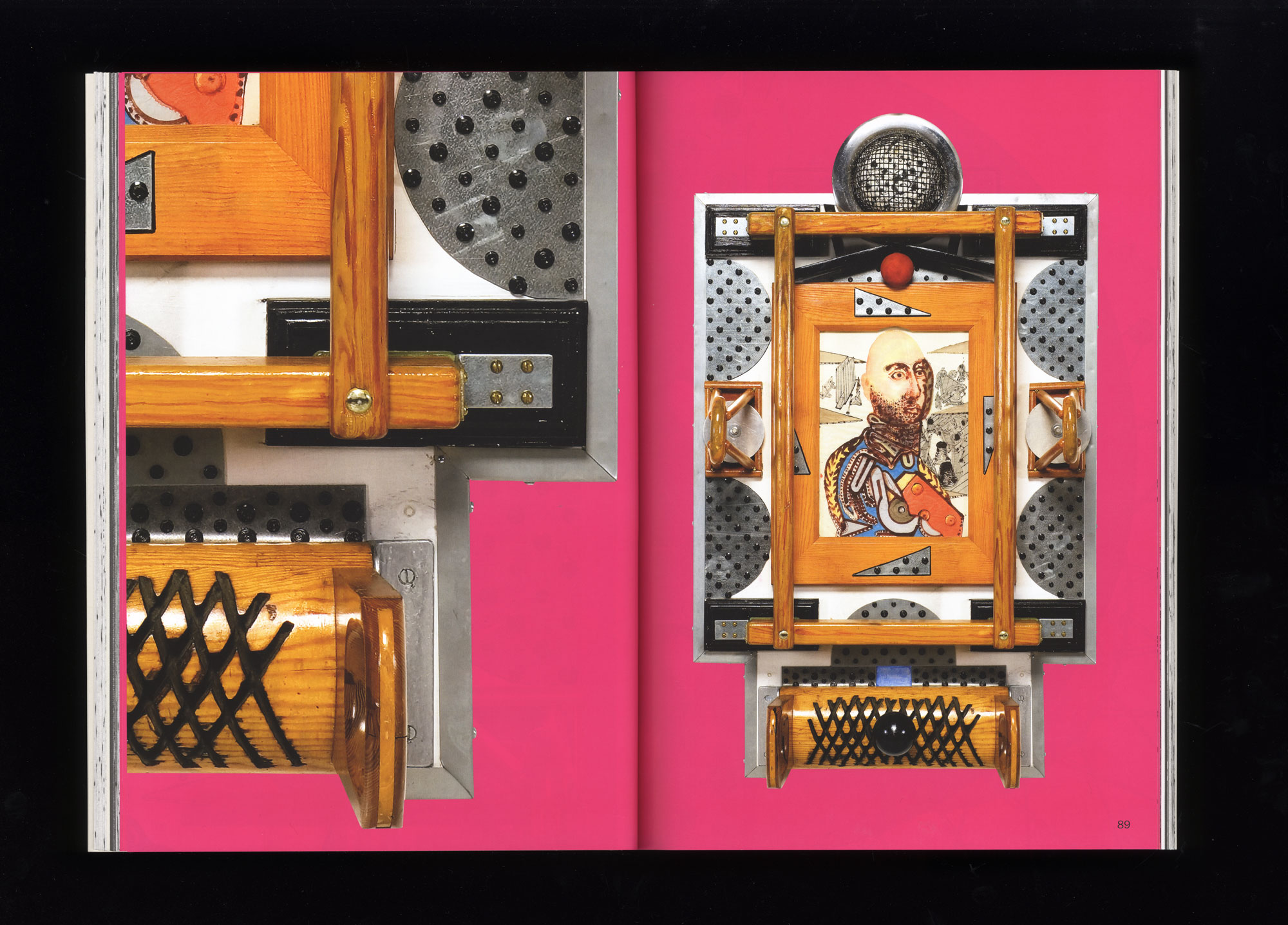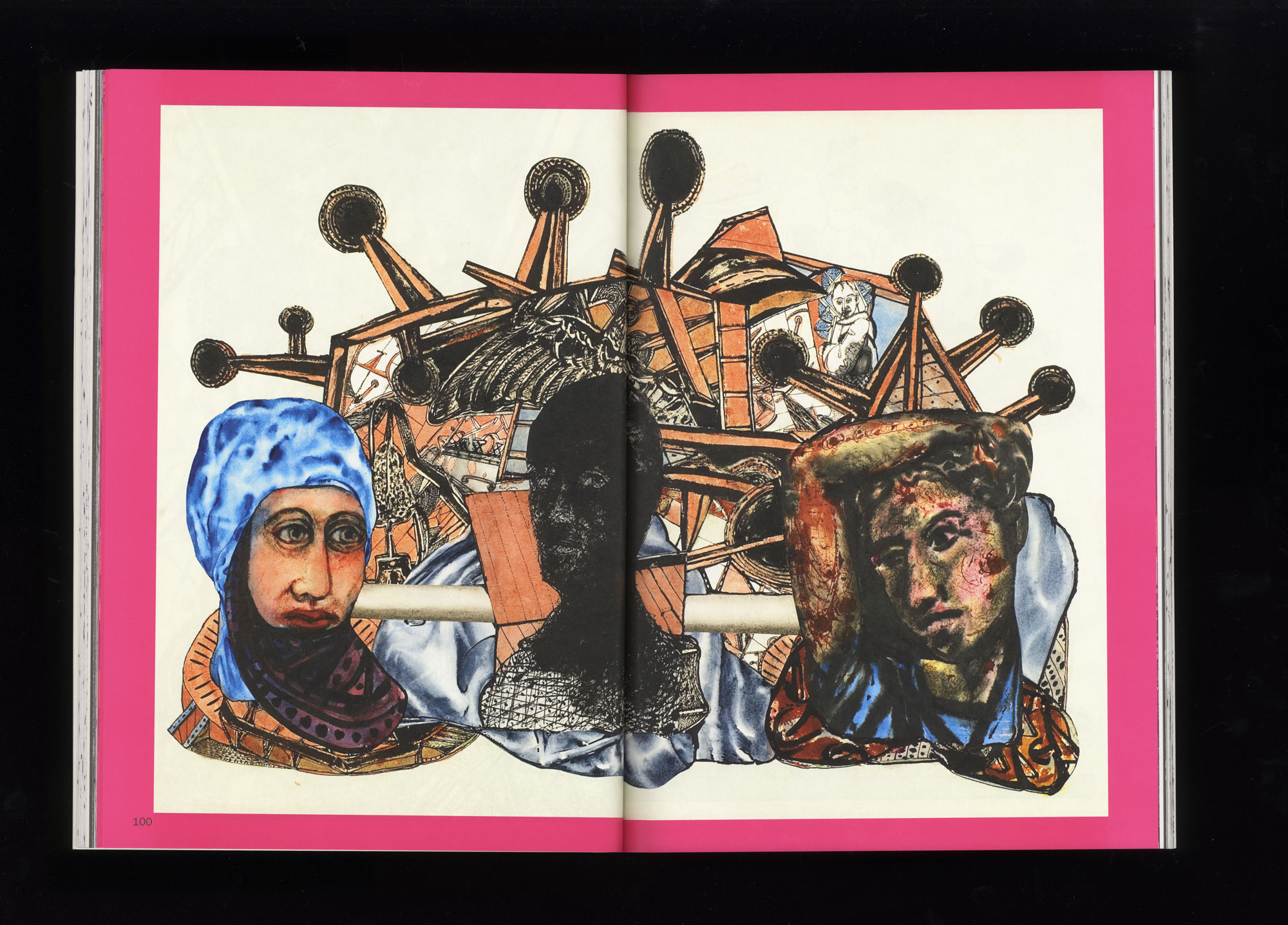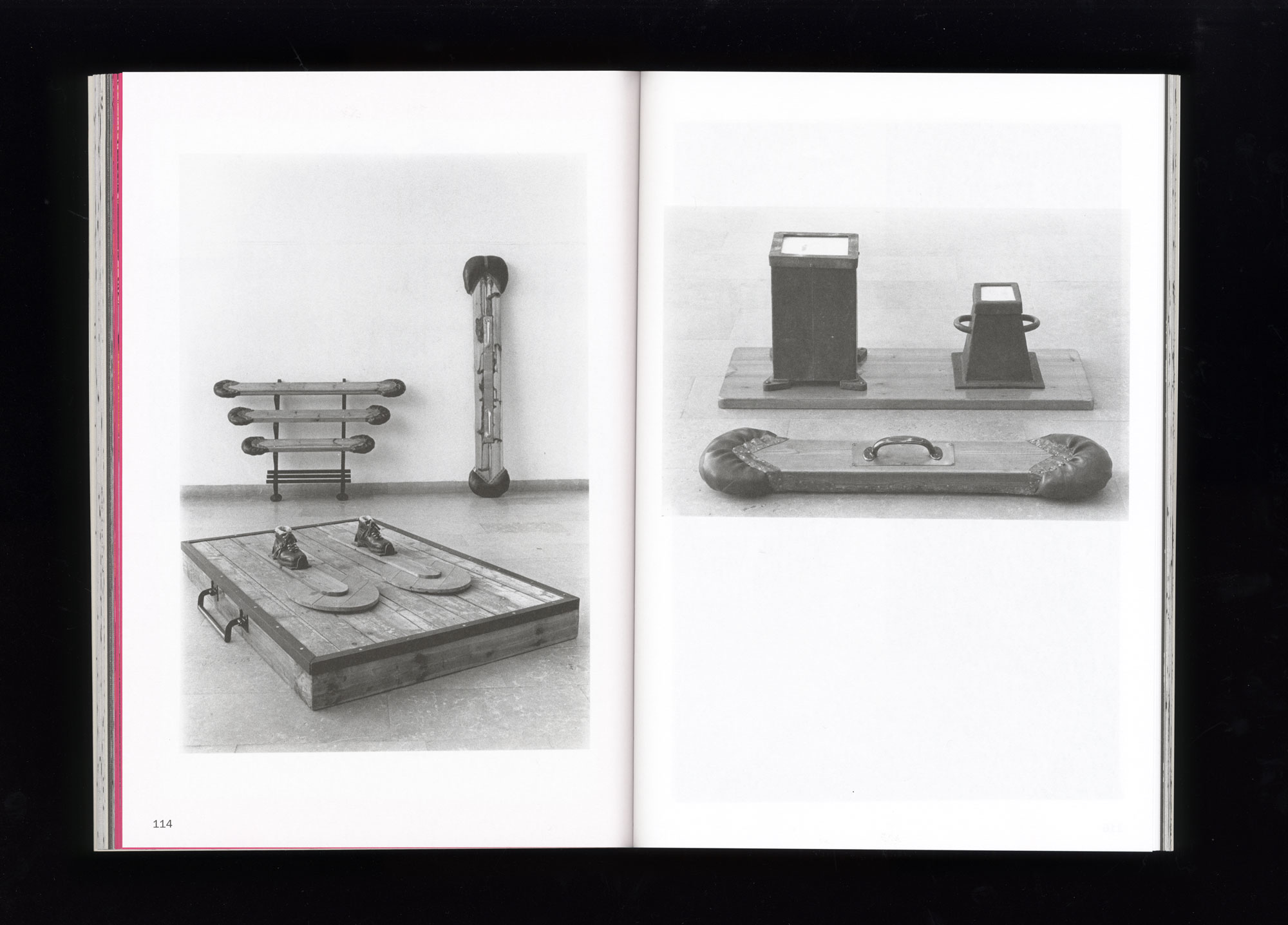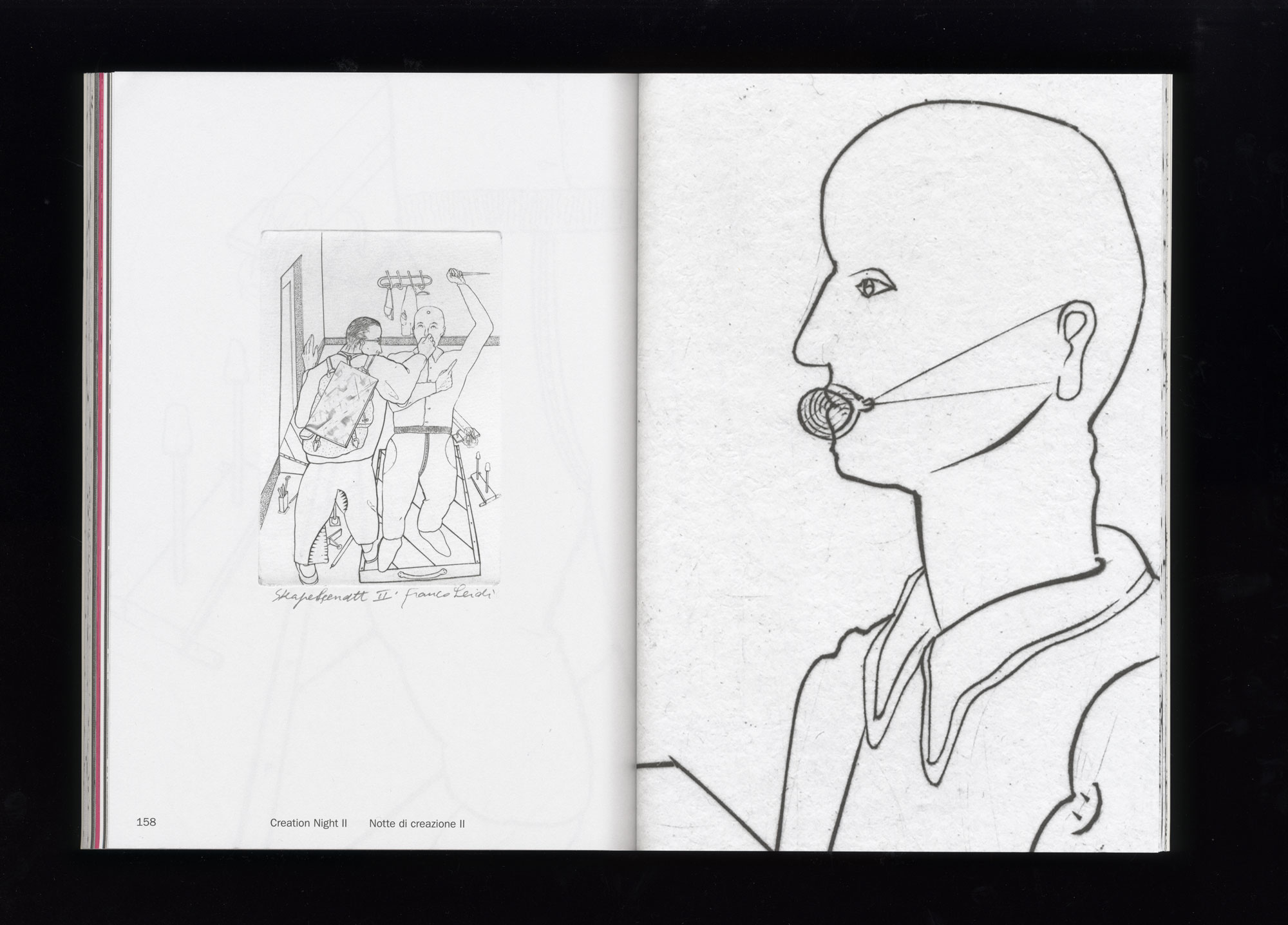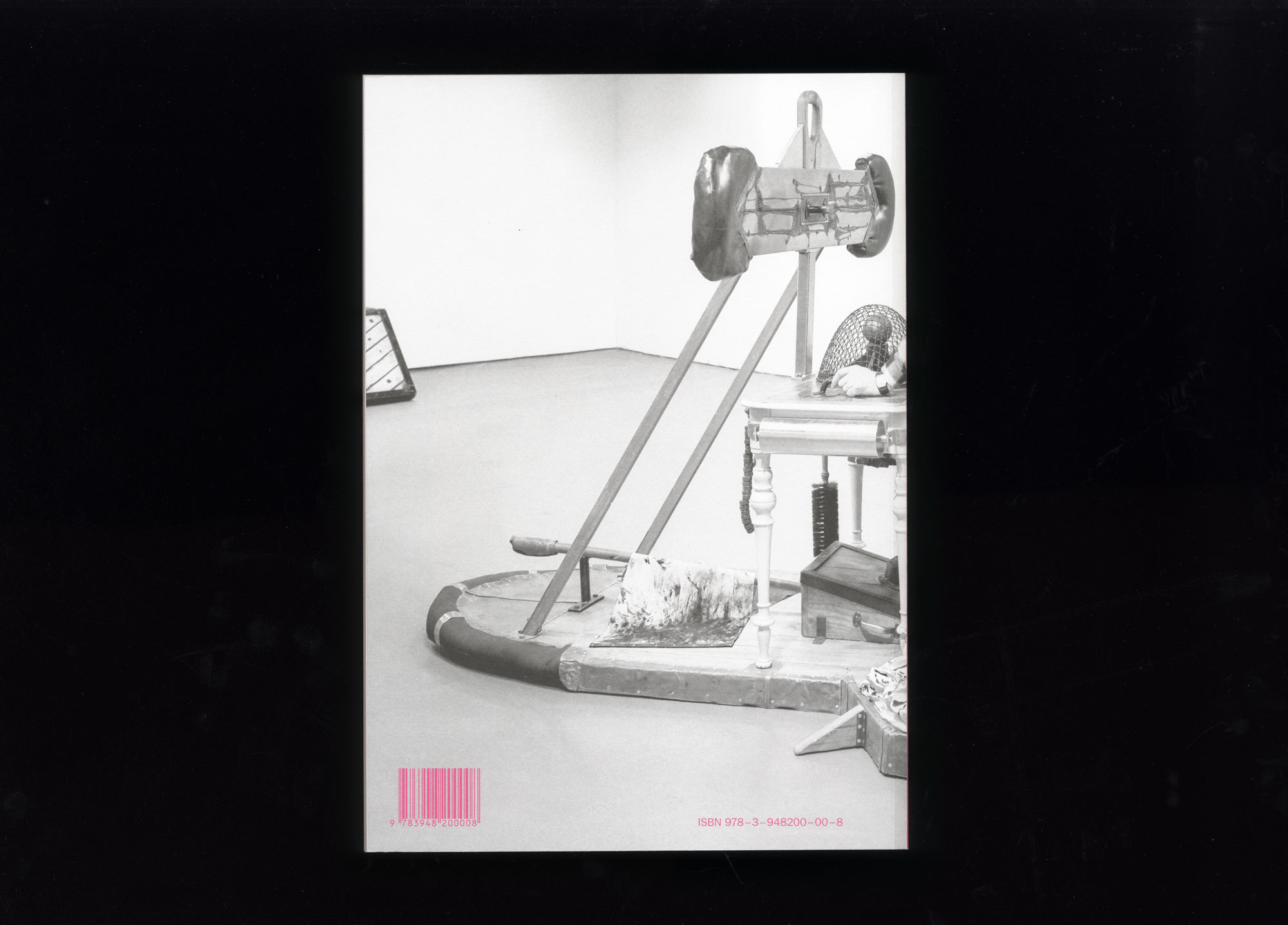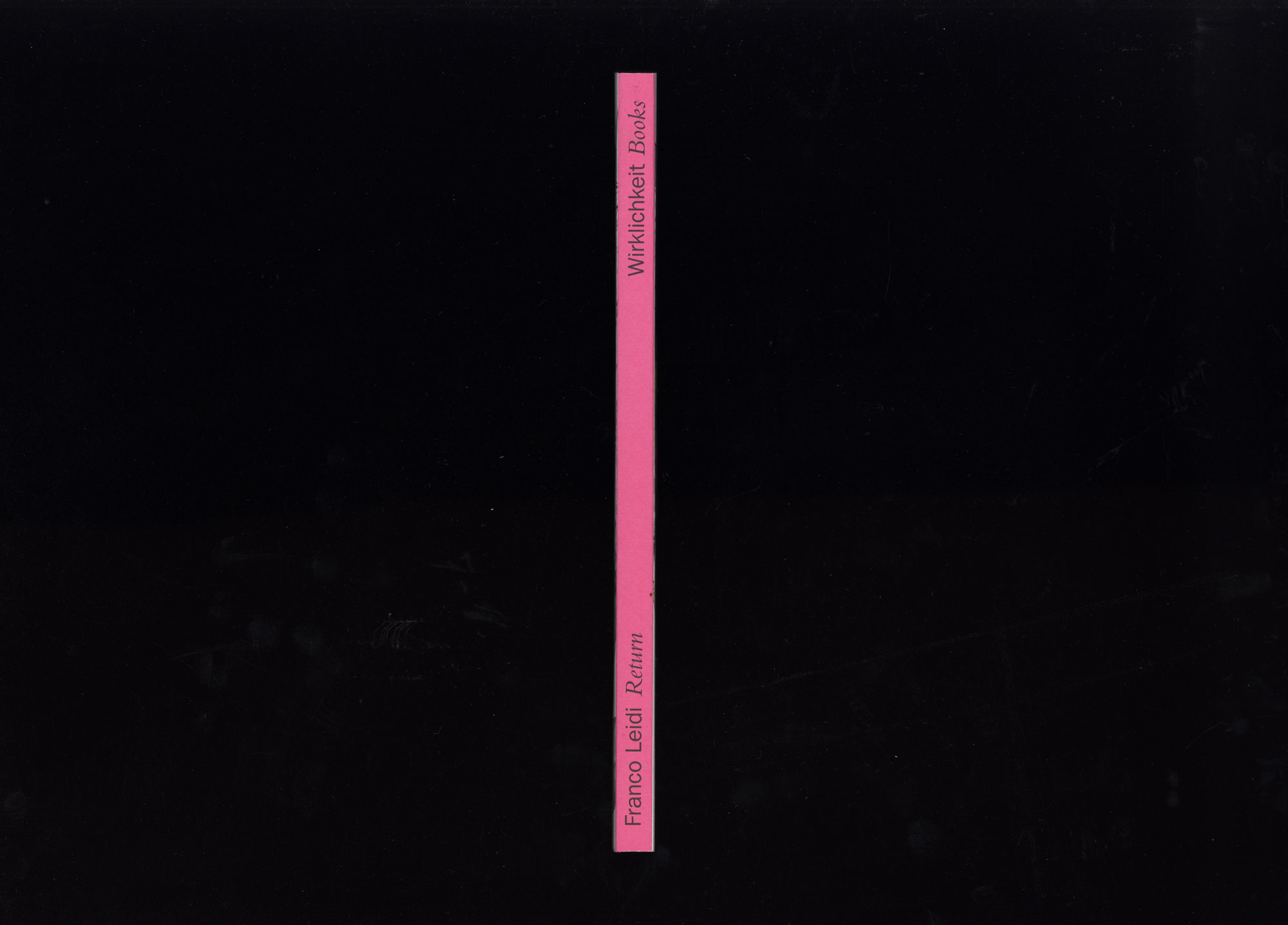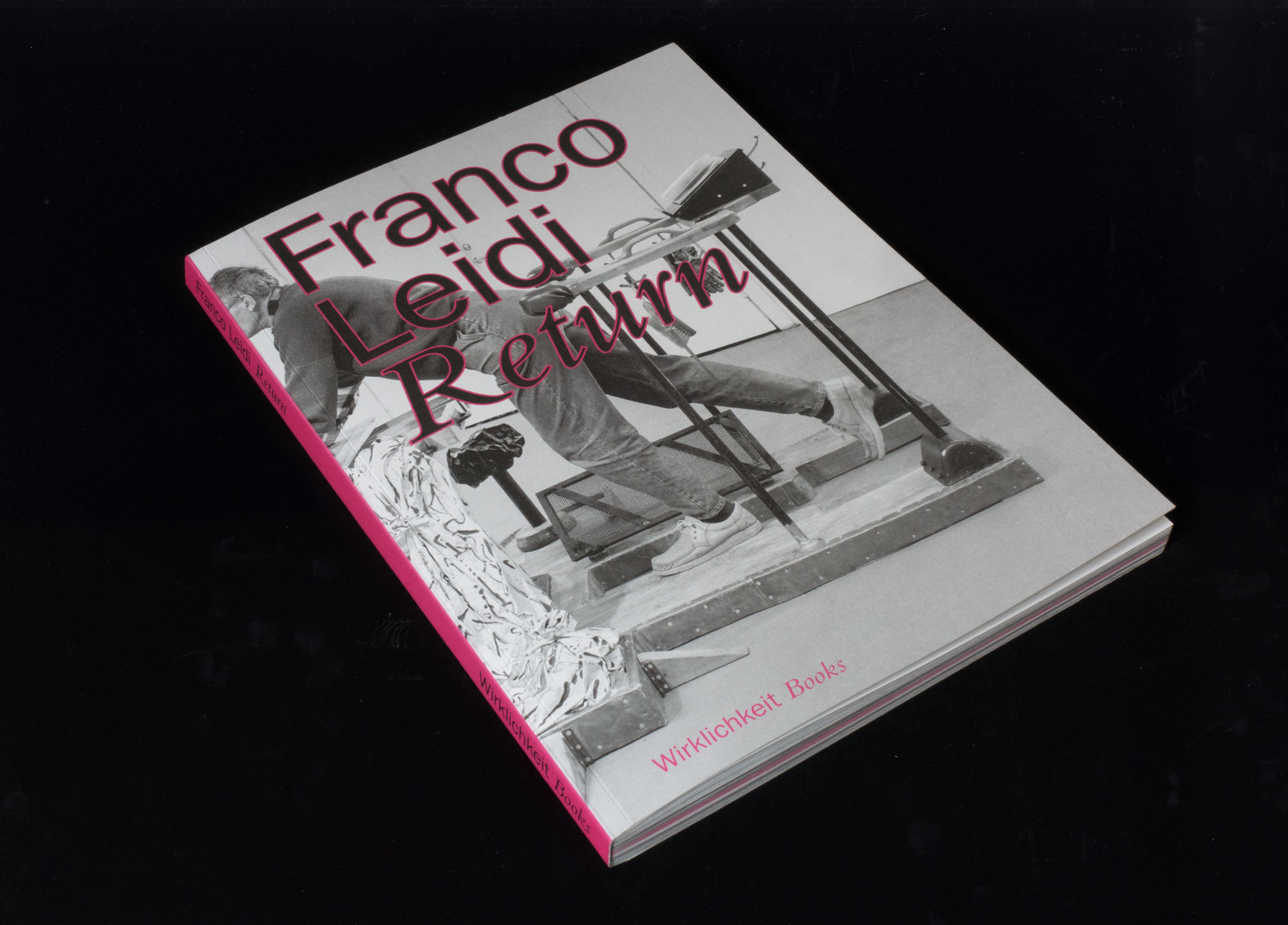 9 of 10
30€ + 2€ Shipping (DE)
30€ + 7€ Shipping (INT)
Franco Leidi
Return
21 x 29,7 cm, 184 p, 120 b-w, 25 colour ills, thread-sewn paperback, English, Italian
ISBN 9783948200008
Edition of 500
March 2019
Editors: Verena Buttmann, Leslie Johnson
Text: Verena Buttmann, Viana Conti, Leslie Johnson, Jorgen Svensson
Design: Studio Yannick Nuss
The book Franco Leidi: Return is published on the occasion of the retrospective and first exhibition of the artist Franco Leidi in Italy. Born in 1933 in Milan and grown up in Genova, Leidi emigrated to Sweden in the 1970s, where he became an established artist. He never exhibited his work in his country of birth during his lifetime. The work of Franco Leidi, a self-declared communist who was profoundly influenced by his childhood experiences of World War II in fascist Italy, evolves from drawing, print and watercolour into sculpture and installation. While his late works – portraits in watercolour, often combined with collage – offer a complex iconographic reference system, his early production is characterized by multi-layered representations of power and oppression: men, women, furniture and tools are trapped in a hermetic system, in which they struggle against and exert violence upon one another. The erotic fantasies of a male subject, physical exercise and the simple beauty of a dialogue determine the play of these figures and objects; sometimes it is about life and death, sometimes about the banal being together.
Franco Leidi: Return takes the artist's posthumous homecoming as an opportunity to examine his work through the lens of the present day and show its relevance to the current political and cultural context. Besides numerous black/white and colour images, the publication includes a foreword by Verena Buttmann and texts by Viana Conti, Leslie Johnson and Jörgen Svensson.